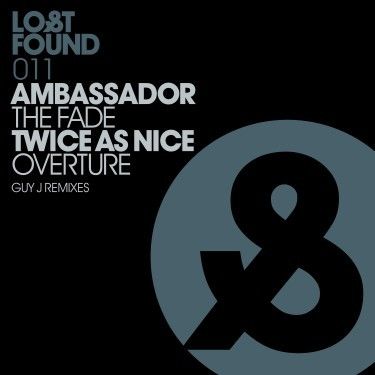 Guy J kicks-off 2014 with two monster remixes!
To start 2014 on a high such as this is a mark of the supreme talents of Guy J. He has licensed and remixed to perfection two absolutely amazing classic underground tracks from back in the day when his career was beginning, in order to introduce them to the new generation.
"The Fade" was originally released in 1999 on the Dutch Smash Trax label, before being licensed to the influential Platipus Records label in the UK. AMBassador aka Mischa van der Heiden (also perhaps more widely known as DJ Misjah) is an artist who has been incredibly influential in the European electronic scene over the last 20 years, and to remix and resurrect such a lost classic as this is a masterstroke.
Twice As Nice was an early Trance project by Dutch producers Tom Coogan (aka Mirko van Dommelen) & Paul Harris (aka Berry van Gardingen). Their underground classic "Overture" was originally released as a B-Side on Dutch label HS Records in 1999 and has been screaming out for someone with exceptional skills to remix it and update it for this new era. Guy J's work is always touched with a magic that few can rival and this remix is no exception.
Lost & Found is steadily building a catalogue of releases that are uniquely joyous, uplifting, intelligent and beautiful. Guy J and the artists he features alongside his own productions, are exploring the psyche of electronic dance music, asking questions and tasting possibilities, forging ahead into the future. This is a label that everyone should, most definitely, always keep on their music radar.
Further Information:
http://www.beatport.com/label/lost-and-found/27599
http://soundcloud.com/lostandfoundrec
http://www.facebook.com/guyjofficial