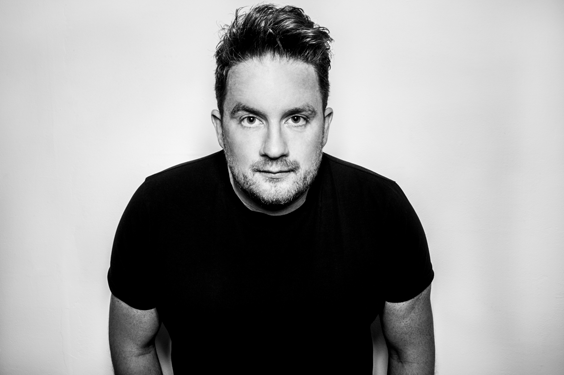 XOYO: Saturday Eats Everything Residency!
Launching in January 2014, XOYO present the residency series. In one year, four huge talents will play 12 consecutive Saturdays each. We're honoured to have Eats Everything as the club's first ever resident…

Roping in international names like Heidi, Totally Enormous Extinct Dinosaurs, Guti and Will Saul, Eats has called upon some of the World's biggest and best DJs to play alongside him…

Also enlisting some of his label-mates (check Dirtybird's Catz 'N Dogz on February 22nd Futureboogie's Maxxi Soundsystem on March 15th), Eats and XOYO present a Saturday night schedule it'll be hard to have a night in from…

Watch out for January 25th. Eats will play the mainroom with the mighty Skream as well as Room 2 for a jungle special. Old school jack of all trades-slash-legend Tayo and veteran junglist Nicky Blackmarket join him upstairs.

Hold tight for Monday 24th February as we reveal who'll be playing alongside Eats the following Saturday. This one's huge.
18/01 Eats Everything + Will Saul
25/01 Eats Everything + Skream + Room 2 presented by Wicked Wicked: Eats Everything (jungle set) + Nicky Blackmarket + Tayo
01/02 Eats Everything + Guti
08/02 Eats Everything + Kim Anne Foxman + Richy Ahmed
15/02 Eats Everything + Heidi
22/02 Eats Everything + Catz 'N Dogz + KiNK
01/03 Eats Everything + Extremely special secret guests: announced on Mon 24/02
08/03 Eats Everything + Justin Martin
15/03 Eats Everything + Maxxi Soundsystem + Waifs & Strays
22/03 Eats Everything + Totally Enormous Extinct Dinosaurs + Gerd
29/03 Eats Everything all night long

XOYO Resident series, first quarter: EATS EVERYTHING
Start date: Saturday 11th January 2014
Address: 32-37 Cowper Street, EC2A 4AP
Time: 9pm – 4am
Web: www.xoyo.co.uk
Advance tickets will be available here: http://www.xoyo.co.uk/events/index.html