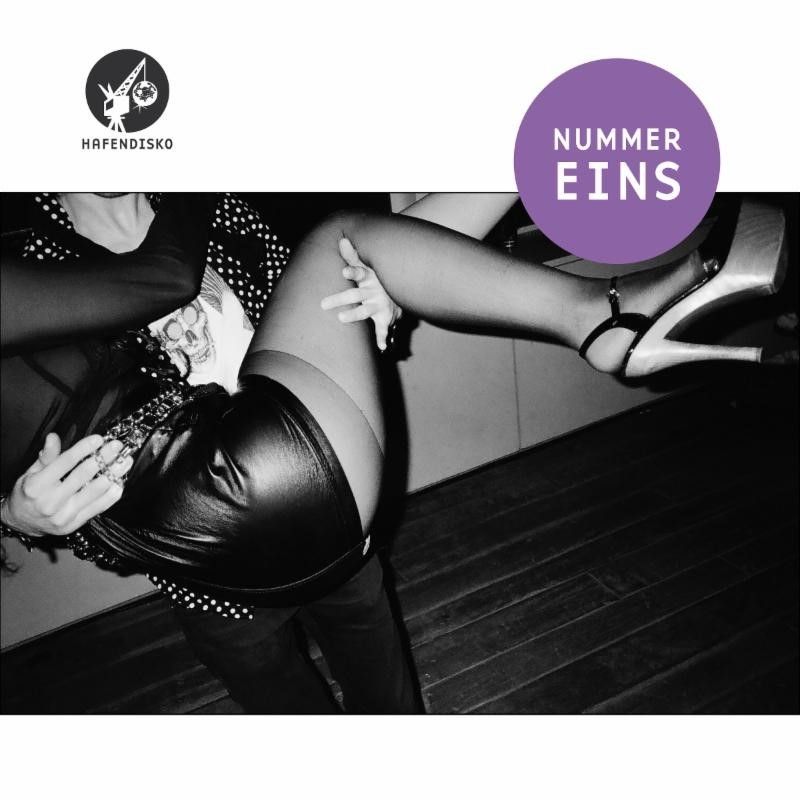 Hafendisko – Nummer Eins
Opening track by 'Easy' by Berlin based duo Snacks provides an aptly titled intro, with sweet melodies, warm synth swells and looping vocal hooks evolving over a low slung, funk inflected groove. Their debut track 'Purdie' released last September instantly became a huge underground hit and they are currently working on thier debut album.
Next up is Deo & Z-Man's mysterious cut 'Penelope' leading us into the darker corners of disco unleashing a flurry of dusty tribal rhythms, lo-fi piano stabs and twisted analogue circuitry. The brothers just released 'No Bullshit' EP taken from the album under the same title with remixes by Arttu, SLG, Julius Steinhoff, Alex Dimou, Marc Schneider and many more.
Fresh off his stunning remix for Trentemøller's 'Deceive', Unkwon takes it underground with the stuttering beats and melancholy phase of 'Everything', building a cavernous yet claustrophobic soundscape that's designed to make your eyeballs sweat.

Ewan Pearson's NRG instrumental of Kasper Bjørke's 'Apart' (also featured on Nummer preceder EP) goes into dance floor overdrive, upping the ante again. Ewan's remix of Bjørke's final single from his newest album has also stirred quite a buzz of late.

Pushing on, Simon Hinter's 'Eayweezy' offers up more late night bliss as it's expressive bass lines intertwine with soulful chords and soothing chimes against a backdrop of sparse broken beats. Simon Hinter aka Mr. Backside has released a slew of EPs on DJ Philogresz's label Team Records

Scissor and Thread's Francis Harris enters the fray with his trademark reduced groove 'In Case You Love', revealing a sublime, muted cello that skirts the borders of the waking mind.
Harris perfectly rounds up a great 2014 as his second album 'Minutes Of Sleep', scored #7 in Resident Advisor's albums of the year, as well as his debut album 'You Go Girl' by the Frank & Tony project Harris runs with label mate Anthony Collins, achieving top ranks in the yearly listings across the board with Fact, iTunes and many more.

Leipzig based newcomer Panthera Krause drags us back out of the shadows and into swathes of neon light with the sharp angles and shimmering rhythms with 'Oblisk' followed by the elegantly constructed SLG remix of 'Universal Neighbours' and Brynjolfur's classy dub mix of 'The Save'.

Into the final stretch and Arsy drops some retro warehouse nostalgia on 'La Structure Dramatique' with loose beats and edgy chord progressions drawing you in before the acid takes control. Vincenzo's stripped down remix for 'Faded Ranger's, Be On The Lookout' continues the after hour theme before Jimmy Edgar's warm electro rework of 'Tiger Fingers Little Drummer Girl' and Lightbluemover's 'Ddisco' highlight the enduring quality of the label's early releases.

Finally, newcomer 99 Blows provides a fitting epilogue to the compilation in the form of 'Slow Burning', yet another slice of deep, dark analogue disco that revisits the recurring motifs and vibes that have featured heavily throughout this mesmerising journey.