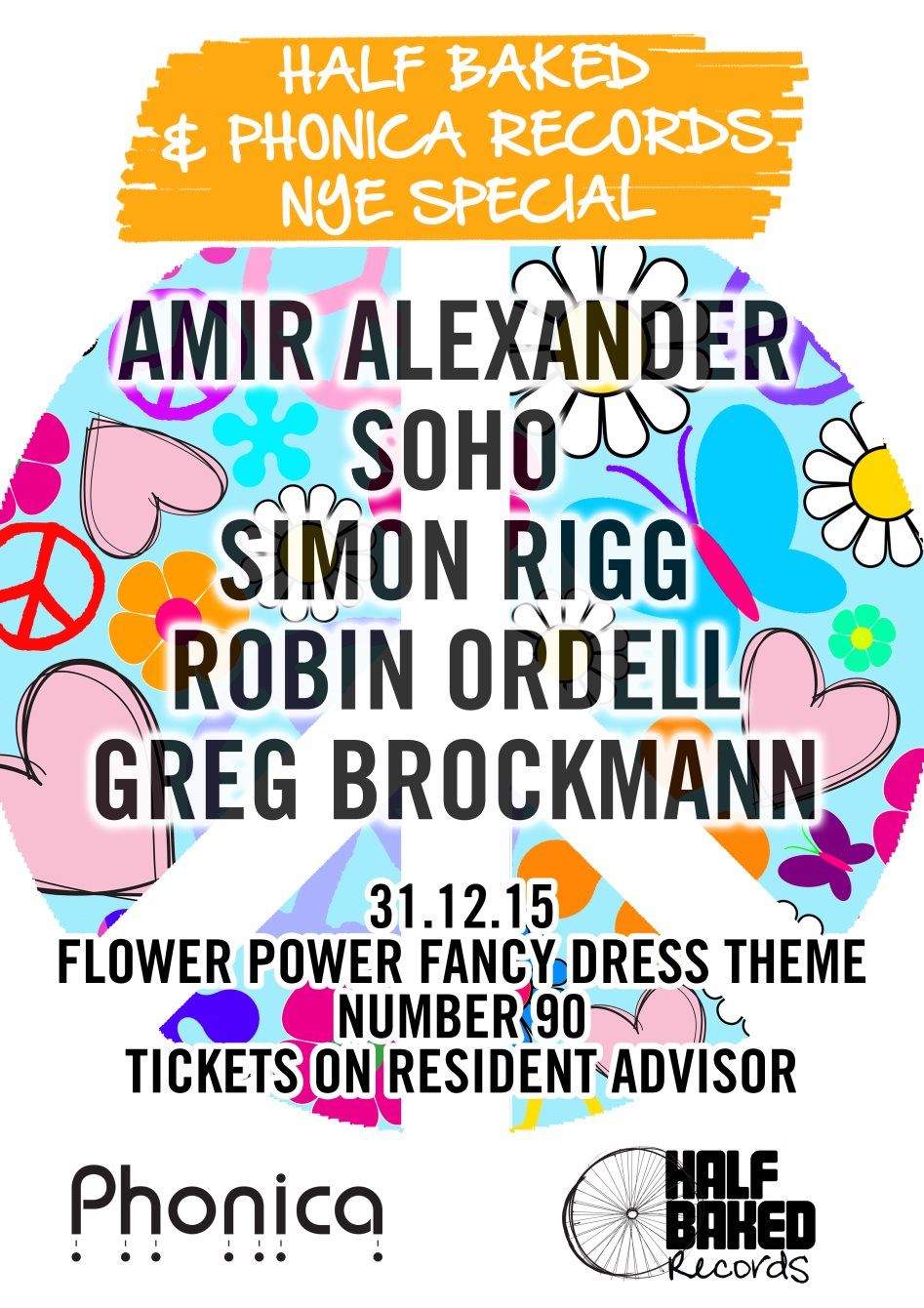 Half Baked & Phonica Records New years Eve
Half Baked is back to celebrate what has been another great year with some amazing music, art and of course some amazing people. This year we're teaming up with our good friends from Phonica Records to throw a New Year's Eve party at our home Number 90. Bringing over Chicago DJ Amir Alexander to play alongside Half Baked residents Robin Ordell and Greg Brockmann and of course Phonica's Simon Rigg and Soho.
Seeing ourselves into the New Year in the great surroundings of Number 90 with lots of close friends and of course some great music, we couldn't ask for much more!
As with Half Baked's New Years Eve party each year, we will be doing a fancy dress theme. This year as with last year we have gone for the theme of flower power. Get out all your finest tie-dye and flower power gear and get involved! Although fancy dress is not compulsory we do encourage you all to get in on the fun!
LINE UP:
Amir Alexander
Simon Rigg [Phonica Records]
Soho [Phonica Records]
Robin Ordell [Half Baked Records / Eklo Music]
Greg Brockmann [Half Baked Records / Popcorn Records]
BE ATTENTION – VENUE IS LIMITED CAPACITY !!!
AFTERPARTY NYD: Half Baked & Keep on Going on the 1st January from 10am till 10:30pm – http://www.residentadvisor.net/event.aspx?774639