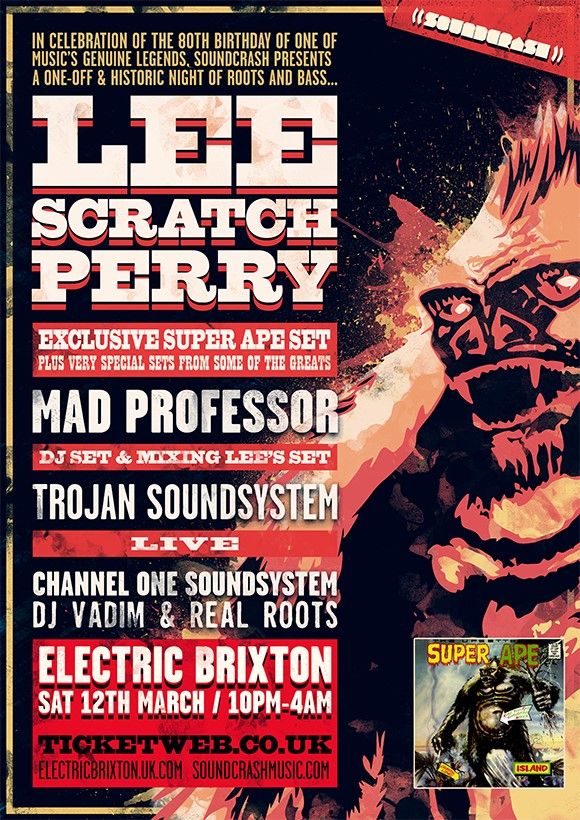 Soundcrash presents Lee Scratch Perry
Legendary producer Lee Scratch Perry will take to Electric Brixton in March for a highly anticipated show, celebrating the musician's 80th birthday.
The show is hyped to be a dynamic and historic event exploring roots and bass. Alongside Lee Scratch Perry, the exciting line up includes Mad Professor (also mixing Perry's set), Tojan Sound System and Channel One Sound System.
Perry was one of the pioneers in the development of dub music with his early adoption of effects and remixing to create new instrumental or vocal versions of existing reggae tracks. Amongst the greats he has worked with: Bob Marley and the Wailers, Junior Murvin, the Congos, Max Romeo and many others.
Perry will take to Electric Brixton's stage for a set dedicated to his 1976 album Super Ape. It was reissued in 2013 for World Record Day, and remains a reggae/dub classic.