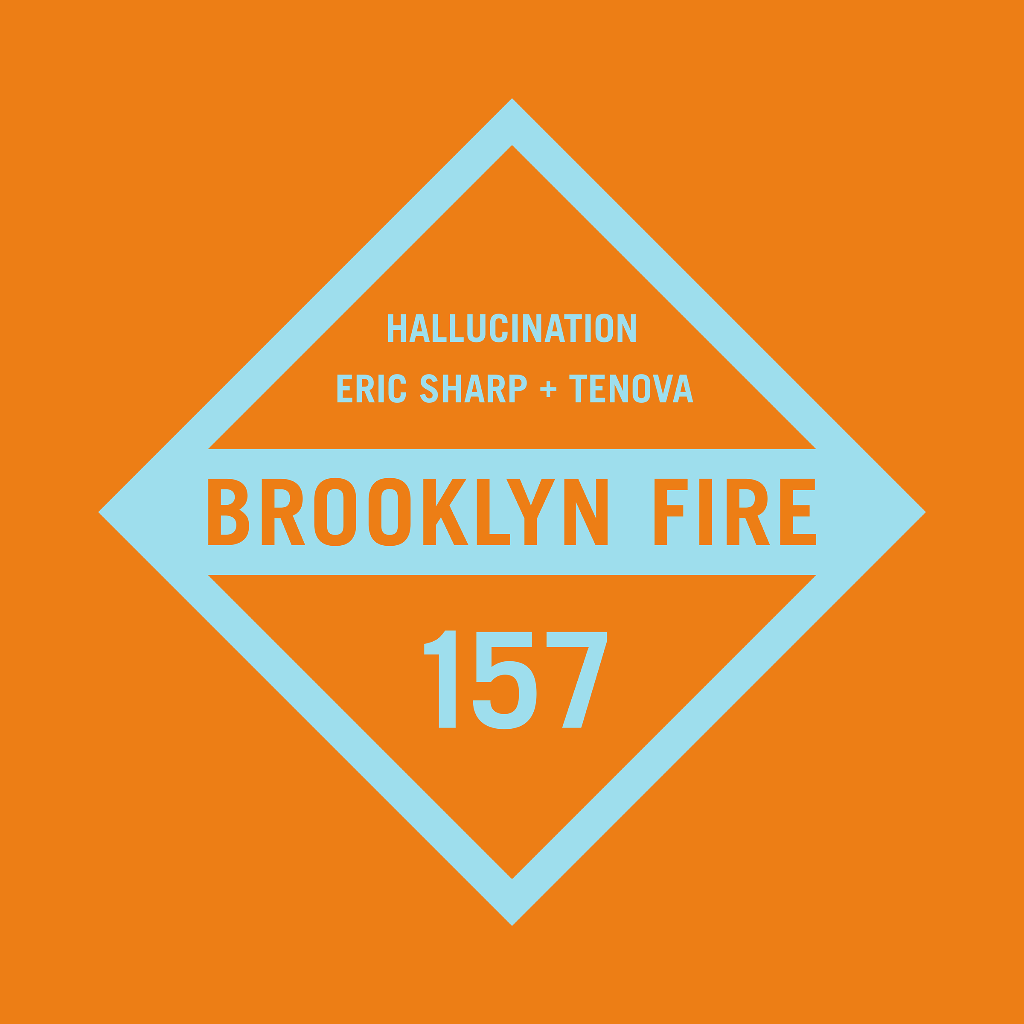 Eric Sharp & Tenova - Hallucination
American producers, Eric Sharp and Tenova, have teamed up for a big new bass-driven, house inspired track called 'Hallucination', which is seeing its release this week through Tommie Sunshine's label, Brooklyn Fire.

Just two months after the release of the incredibly infectious 'A Little More' (featuring Spencer Ludwig & Shandra Dixon), Los Angeleno house-lord Eric Sharp is teaming up with Pittsburgh native (and good buddy) Tenova for a great new track that will work its way under your skin in and have you clawing for the nearest dancefloor.

Tenova explains;
"The inspiration for this song came to me one rainy night in Pittsburgh. I had a gig scheduled for later that night, and had to run down to a local underground venue to pick up a Serato Box (mine had been stolen the night before).

This venue was located on the second floor of a building on Tripoli Street, and there was a creepy, almost sinister solace about the ambiance of this neighborhood that night. There was a moment where I was standing alone on the street, feeling the calm and eerie silence of the city, but also the chaos and coming entropy of the rave I was going to be playing at in just a few hours.

Think police sirens in the distance, complimented by the muffled cry of a 909 drum kit from inside the venue; contradiction, dualism, and a search for warmth are themes sampled heavily in this record.
I didn't go in; I wanted to capture this feeling as soon as possible. I drove home and banged a rough idea out in a few hours before my gig, and immediately sent it to Eric"

Eric was really excited about this beat Tenova had sent him. He dug the chord progression and deep bass groove, and the first thing he did was to lay down a pluck melody to make it more dynamic before stripping back some of the sounds and tweaking the arrangements to make it a bit more minimal, down to its most impactful essence.

The boys kept working their ideas until they reached a point where they were both really happy with the direction, and were ready to start thinking about top-line & vocals. Eric was introduced to this very talented singer whose name actually needs to remain a secret for now. They connected almost instantly, and as they began fleshing out the lyrics and melodies together, the workflow was just as flawless as her incredible voice.

"This is the first vocal track where I personally co-wrote the lyrics, and for anybody that knows me this will make sense. I'm fascinated by synesthesia, surrealism, and metaphors – and this track is chock full of these themes. While writing we were definitely inspired by the icy, cold tones of the bass-lines and chords. I'd like to think that some of the eerie imagery bled through from Tenova's inspiration for the track" – Eric Sharp
'Hallucination' is available now from iTunes / Spotify, and is seeing its release through Tommie Sunshine's label Brooklyn Fire.

"There are few House tracks that get under my skin like this one. Something about the mood goes far beyond being a record for the dance floor; this is Kubrick & Lynch territory here. As a label, we are proud to have Eric Sharp along for the wildest of rides with us & this ranks as his 7th appearance on Brooklyn Fire. Let this track wash over you, and I'm quite sure it will deliver the titular 'Hallucination' as promised" – Tommie Sunshine

Here is Eric Sharp's above-mentioned previous single, 'A Little More':
https://soundcloud.com/ericsharp/sets/a-little-more-ft-spencer

Eric Sharp:
https://www.facebook.com/ericsharpmusic
https://soundcloud.com/ericsharp
https://twitter.com/ericsharp
http://ericsharpmusic.com

Tenova:
https://www.facebook.com/tenovaofficial
https://soundcloud.com/tenova
https://twitter.com/tenovaofficial
Brooklyn Fire Records:
https://www.facebook.com/BrooklynFire
https://soundcloud.com/brooklynfire
https://twitter.com/brooklynfire