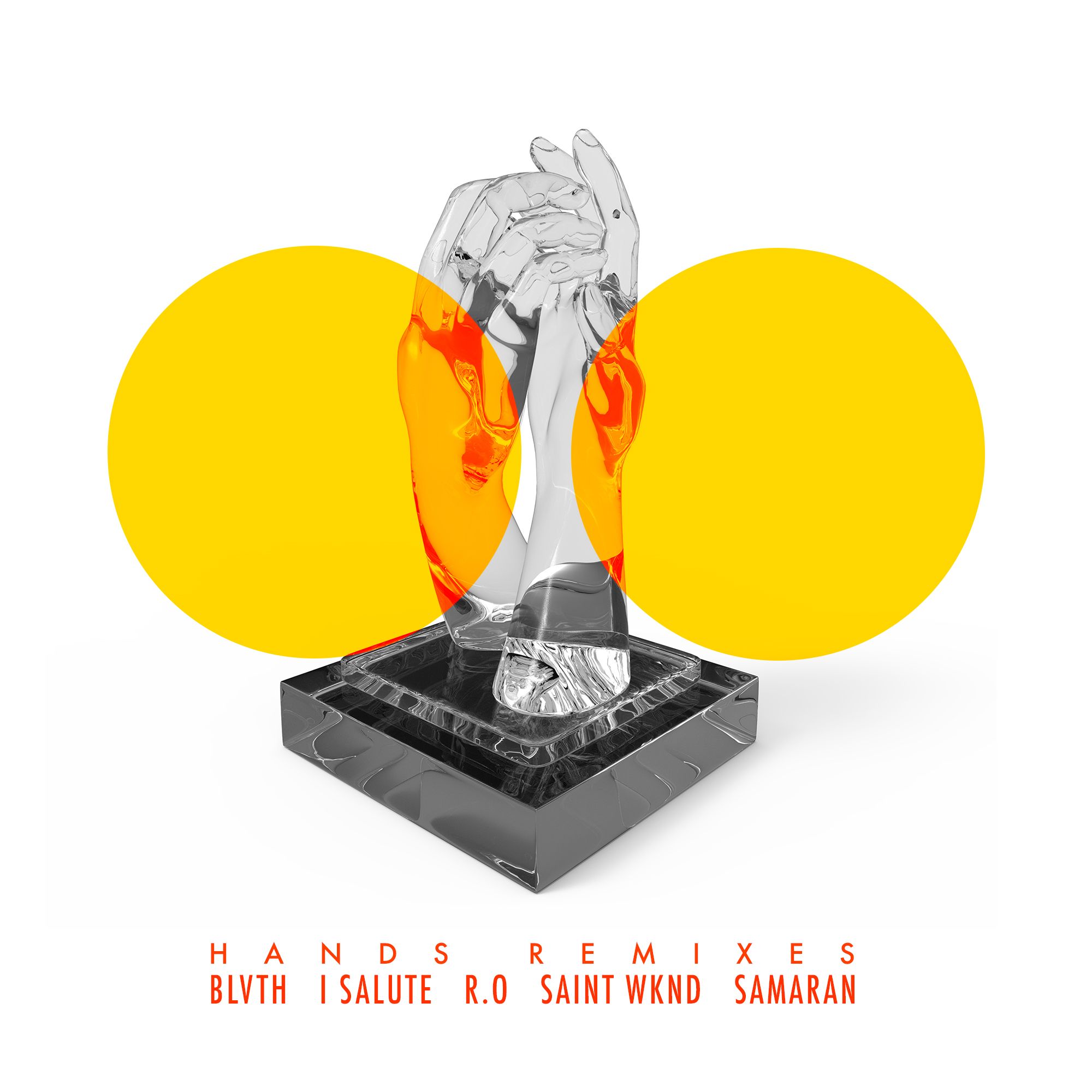 Point Point ft. Denai Moore - Hands (The Remixes)
Point Point have announced the remix pack for their acclaimed single 'Hands' ft. Denai Moore, featuring five exciting reworks from SAINT WKND, Samaran, I Salute, R.O, and BLVTH.
Released on 22 September, each of the five tracks in the 'Hands' remix pack takes the French electronic collective's stunning original in a fascinating new direction, by drawing on a myriad of different music styles.
One of the hottest producers of the moment, SAINT WKND works his magic on 'Hands' by injecting a laid-back groove which still retains the dreamy, magical feel of the original.
Samaran's glitchy rework gives 'Hands' a deeper, bassier edge, whilst the I Salute remix builds from a punchy urban cut to a crescendo that showcases the future bass elements of the original.
R.O's rework emphasises the mellow yet futuristic feel by slowing down the beats, accentuating the synths and deepening the vocal refrain, before BLVTH delivers a minimal and euphoric dub reworking.
'Hands' featured the gorgeous vocals of London singer Denai Moore, who previously guested on SBTRKT's 'The Light'. The track has to date received over 1.5 million streams on Spotify, Deezer and Apple Music, whilst the powerful official video has accumulated over 4.4 million views on YouTube alone. 'Hands' has been supported by some of the world's biggest DJs and producers, including DJ Snake, Tiësto, Kungs, and The Chainsmokers.
Point Point 'Hands' Remix Package Track List
1. 'Hands'- SAINT WKND Remi
2. 'Hands'- Samaran Remix
3. Hands'- I Salute Remix
4. Hands'- R.O Remix
5. Hands'- BLVTH Remix
ABOUT POINT POINT
Initially based in Paris and now living in Los Angeles, Point Point is an eclectic French collective composed of Aazar, Devoted and Nömak. These three young producers, with their distinctive styles, deliver a futuristic sound that has received strong support from such leading artists as DJ Snake, Skrillex, Tchami, What So Not and Diplo.
Point Point have opened for DJ Snake and Birdy Nam Nam's concerts in France. They are currently touring the US and recently appeared at Tomorrowland.
Point Point's 2015 single 'Life In Grey' achieved over 4 million streams and their 'Family Portrait' EP released in 2016 saw more than 8 million streams in total.
2017 has been a good year for Point Point: their single 'Part Of The Game' out in January was a great success on the French radio charts with an heavy support from Virgin Radio. 'Hands', released in April, has already reached over 1.5 million streams with an epic video released for the single which has had over 4.5 million views.
POINT POINT SOCIALS
facebook.com/pointpointparis
twitter.com/pointpointparis
soundcloud.com/pointpoint