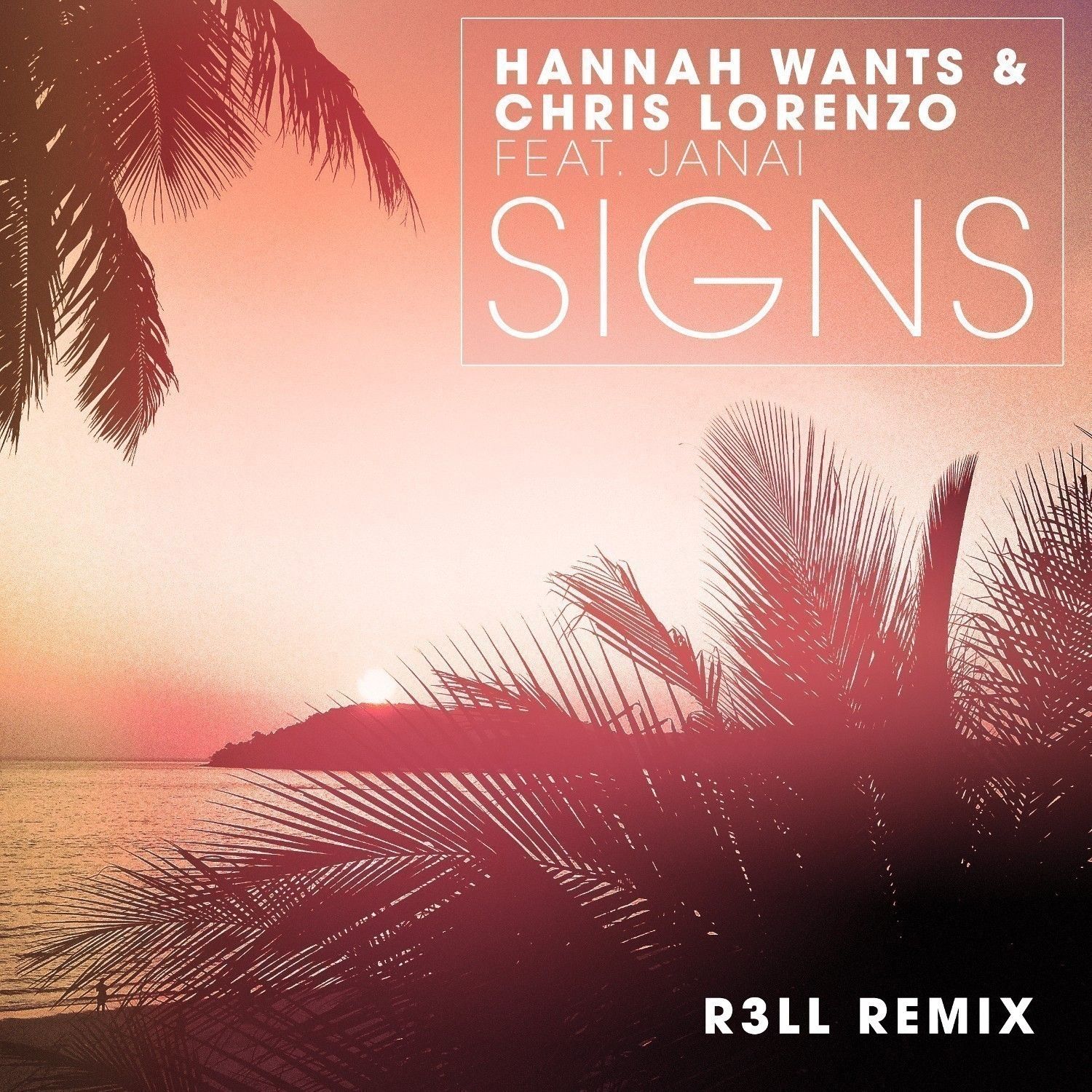 Hannah Wants & Chris Lorenzo – Signs feat Janai (R3ll remix)
As the rest of the world has finally begun to latch on to Jersey club and barrel forward at the speed of light, original Brick Bandits crew member and Jersey Club pioneer R3ll has long been running things in his native Newark. As the go-to Jersey Club DJ and promoter, he's helped build #THREAD, a monthly warehouse event at The Life Lab in Newark, into one of the hottest parties on the East Coast, recently covered by Spin, Thump and The Fader. When an infamous remix of Missy Elliot's Work It, created with fellow Brick Bandit members, launched R3ll into the spotlight as a producer, he started adding his own spin to current chart favourites across his soundcloud channel and so began an onslaught of unbridled love from pretty much every tastemaker blog across the US and Europe. It wasn't long before renowned early talent spotters LuckyMe came knocking, asking R3ll to host a mix on their lauded Rinse FM show and provide an official remix on Cashmere Cat's Rice Rain.
Where Baltimore failed to crossover, Jersey Club will undoubtedly succeed – the music is more accessible. It's faster and the remixes of chart hits and classic vocal samples engage all people on the dancefloor. A recent sell- out West Coast headline tour for R3ll further proves the rest of the world has begun to latch on to Jersey Club and specifically to R3ll's unique take. His show in DTLA showed a diverse crowd, both on the dancefloor and queuing round the block to get in. R3ll 's recent remixes across Lido's "Money" (Pelican Fly) and Riddim Commission feat. Eve's WWYS show that things are just getting started. With R3ll keen to develop his sound and further help Jersey Club to crossover, he's also collaborating with other producers from outwith the Jersey scene and we can expect some original material before the year is out.
For now though, all eyes are on R3ll's remix of Signs by Chris Lorenzo & Hannah Wants. As R3ll's first release on the biggest independent dance label in the world, witness this huge step towards opening up even more ears to this new and exciting sound.