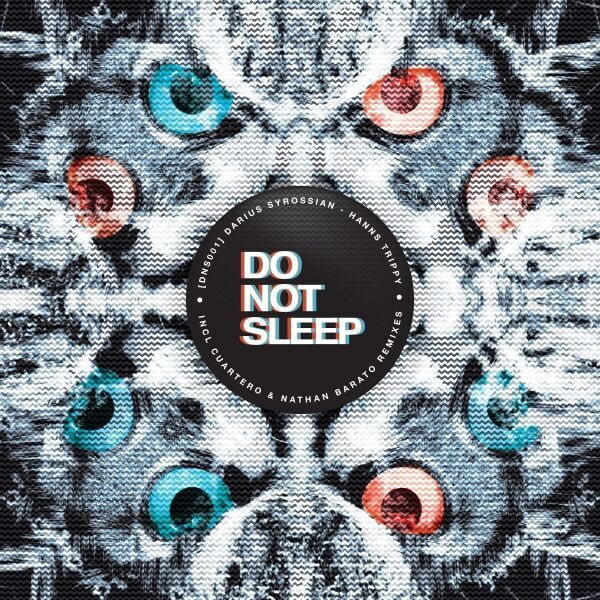 DARIUS SYROSSIAN - HANNS TRIPPY
Darius Syrossian is one of the leading house producers in all the UK. He has ties to many different labels but now he kick starts a new one, Do Not Sleep, having had a long season with the Ibiza party. I say Ibiza party, but the event also has big dos lined up in Birmingham and London over the next month and so is a truly Europe wide brand. As well as one original from Darius there is a remix from Cuartero and one from Nathan Barato.
The original is a real party starting tech house tune with warm chords streaming right up the middle. It's called Hans Trippy, which is apt, as it is a really playful tune with weird synth details. Full of robust groove and sure to make people sweat, it is a great way to launch a new label. The Cuartero remix is more bulky and blocky and is stripped right back to its most raw bones. Then Barato serves up a more tribal remix that has whacked out drums, really trippy and odd synths that dart about like alien little details and it closes out what is a fine release.