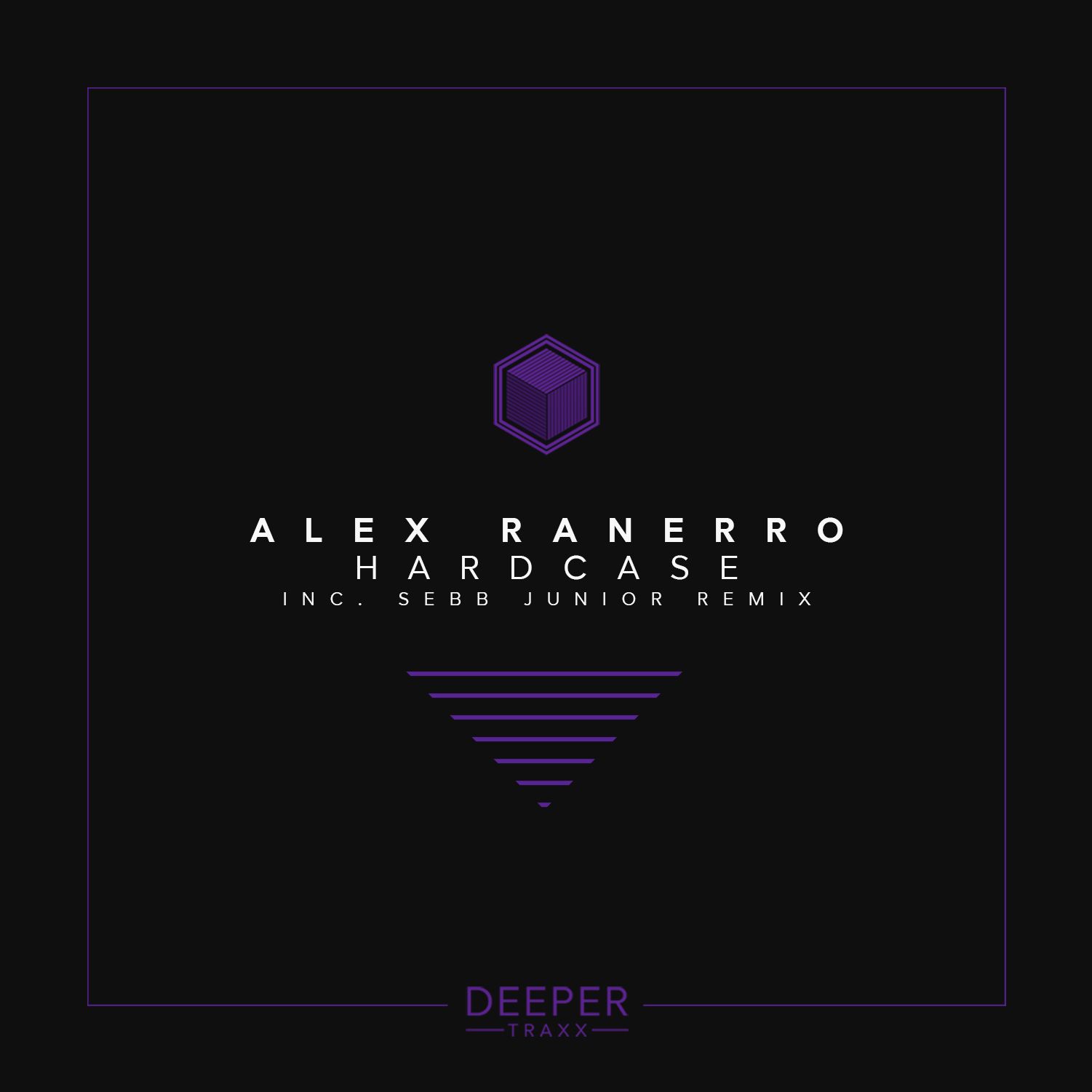 Alex Ranerro - Hard Case EP
As they prepare to celebrate 5 years in the game, Sense has become a brand that isn't afraid to push the boundaries of dance music. Evolving from a simple house party into full-blown events alongside an established label in Sense Traxx, October 27th sees them expand the brand with a new sister label: Deeper Traxx.
Pushing the deeper side ofhouse, Deeper Traxx will fill the gaps with sounds that don't quite fit the Sense Traxx imprint but still carry the strong, quality-driven ethos that is woven into the Sense brand. Launching with a heavyweight EP from Slovenia's Alex Ranerro, along with a Sebb Junior remix, this is an undeniable statement of intent from the fledgling label.
The title track kicks things off as an exercise in deep house 101 – luscious synths and a dreamy bassline are driven by a percussive backbone that keeps Hard Case moving in all the right directions. Known for an incredibly high standard of production and variety across all his releases, Alex Ranerro is on form once more with Utopia which brings in techier elements to build a deep groove alongside an almost ethereal combination of synths. Backed up by a vocal-lead remix of Hard Case from Spain's Sebb Junior which provides ammunition for the peak time floors, the EP is a solid example of what deep house really ought to sound like.
Speaking about the EP, Alex Ranerro said:
"I've worked with Simon on several other projects in the past; for the last year or so, I'm slowly changing my sound and adding more deeper/dub elements that would bring out more emotions. I didn't really know where both tracks could fit and when Simon told me about his new idea, I instantly thought that these tracks would be perfect for Deeper Traxx. Sebb did an amazing job with his remix which added another dimension to the release. Hopefully, this will be a great start for this new-born label."
With Deeper Traxx adding:
"There's been a huge buzz building around Sense Traxx over the last 12 months, with the label and parties growing and gathering momentum, as well as support from some highly respected figures within our scene. We were receiving demos which we loved, but didn't quite fit with the main Sense Traxx imprint which is a lot more club-ready and aimed at those peak time slots. Deeper Traxx allows us to release music suitable for a different crowd and a different kind of DJ. It's a real pleasure to have Alex and Sebb on board for our first release and we really hope that our followers will enjoy it as much as we do."

With a diverse range of key players like Annie Mac, Nic Fanciulli, Hector Couto and Roger Sanchez all supporting previous Sense releases, Deeper Traxx will add a new dimension to proceedings and take the brand into new territory with new fans and supporters. Now is the time to take a deep breath, as Sense prepare to go Deeper from 27th October 2017.
Tracklist:
Alex Ranerro – Hard Case (Original Mix)
Alex Ranerro – Hard Case (Sebb Junior Remix)
Alex Ranerro – Utopia (Original Mix)
http://www.sensetraxx.com/
https://soundcloud.com/sensetraxx/
https://www.facebook.com/SenseTraxx/