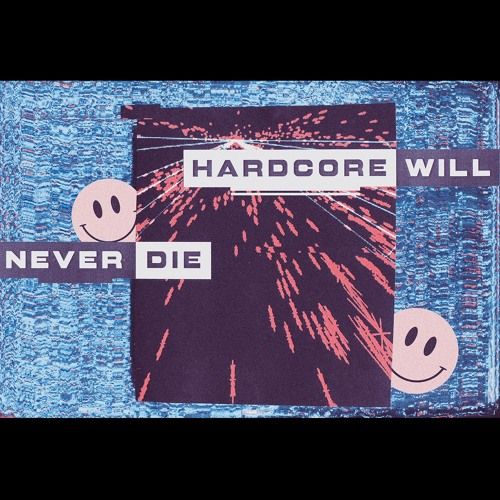 Various Artists - Hardcore will never die
Introducing 'HARDCORE WILL NEVER DIE,' a 12 track compilation compiled by CORRUPT DATA featuring MF96, MANI FESTO, 8BALL, FILTER DREAD, D3U5E, PRAYER, ETCH, BAKGROUND, HYPHEN, RIPLEY, COCO BRYCE and LOCAL GROUP paying homage to the roots of hardcore and where it stands today. The compilation is available for free download, focussing on new and old wave hardcore, some more subtle than others. It shows evolution, adaption and been interpretation, each representing hardcore in its own way.
Hardcore is an important genre for dance music, it's helped shape the underground into what it is now. Hardcore has inspired producers worldwide and you can hear its influence in many genres. It's engineered for a loving and intimate atmosphere, keeping the energy levels high with crushing breaks and 4×4 sections that are sure to make you loose control of your limbs – the perfect balance of lust and aggression.
Not only did hardcore impact music, it's impacted society. It brought people together, broke down boundaries and tensions between groups. It also created a surge in creative energy. The creative energy was coming from hardcore raves. From the music, the visuals, the flyers, the graphic branding behind the rave groups, they didn't have to conform to any design rules. They were free to do what they wanted, this energy was being injected into everyday life.
The release is a celebration of the genre and hopes to fuel, ignite or re-ignite passion for hardcore. It is vital that we keep this beautiful genre alive and strong so that It can keep on giving.
TRACK LIST:
MF96 – DAYZ GONE BY
MANI FESTO – MYRIADS
8BALL – I NEED YOU
FILTER DREAD – STILL BUZZING
D3U5E – I DON'T REMEBER ASKIN
PRAYER – HEAL
ETCH – DREAMST8
BAKGROUND – RUNNERZ
HYPHEN – PUPPETS
RIPLEY – EXTACY
COCO BRYCE – SUMMER DAZE
LOCAL GROUP – BABY E