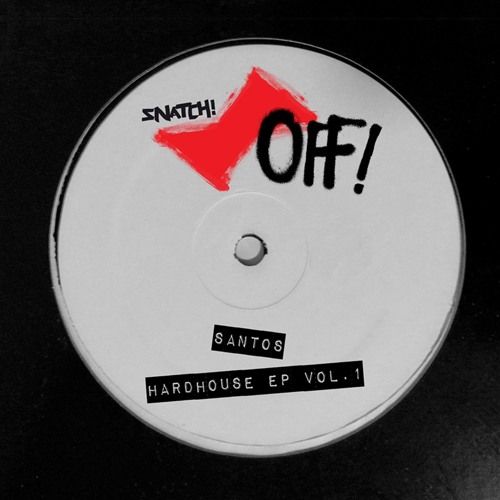 Santos - Hardhouse Vol.1 EP
December 14th sees one of Italy's most respected DJ/producers Santos return to Riva Starr's revered Snatch! Records to deliver his brand new EP entitled, 'Hardhouse Vol.1'.
This superb three-track offering follows the esteemed DJ/producer's recent appearances on imprints such as Hot Creations, This and That and Ouroboros Records and continue his fine form, delivering a 90s-esque EP which was inspired by many genres, Santos explains; "The 90s were a terrific period for club culture, the sound was evolving and you could sense the crossover of genres without any limits. House, Techno, Hardcore, Acid, Break-Beat – they all began to influence each other and that's what drew me in. I like to call this sound 'Hardhouse' and this is exactly the sound that I've produced for this series of releases".
The EP's lead track 'Rotterdam' kicks things off and boasts an abundance of looped-up vocals samples, a catchy organ riff and a solid House groove all reminiscent of the sound which was being played out by some of the labels, clubs and raves during the Dutch city in the 90s.

'Only You' is next up and delivers a bangin' House track reminiscent of the sound which was popular in New York within the early 90s. The track comprises of TR-909 laden beats, a deep and soulful vintage vocal sample stating 'Only You Can Save My Love' and a sublime and infectious piano chord riff which runs throughout the track.

'Betamax' concludes the release and does so with panache taking us back to the sound of late 80s and early 90s but adding a modern twist. The track boasts a killer groove (created with the iconic Roland 707 and 727 drum machines), a three note Chicago House style organ riff and an excellent use of effects.

'Hardhouse EP Vol.1' is available via Beatport on 14th December and the rest of the world two weeks later.