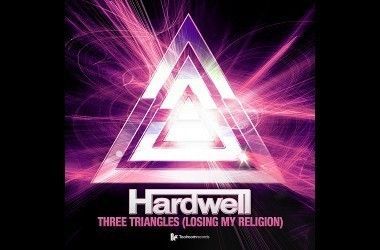 Hardwell – Three Triangles (Losing My Religion)
An award-winning DJ, producer and musician, Toolroom Records is delighted to welcome Hardwell back onto our label for the release of the unforgettable 'Three Triangles (Losing My Religion)'.
Ranked #6 in DJ Mag's prestigious Top 100 and having received several accolades, including Best Breakthrough DJ of 2012 and Best European DJ of 2013 at the IDMAs, there's no doubt that Hardwell is spearheading the current trend in EDM. Through his refreshing and energetic sound, Hardwell has created the ultimate recipe for Big Room House, with each and every release taking over the charts and garnering great acclaim.
A club anthem in its own right, 'Three Triangles' returns with the added dimension of REM's classic 'Losing My Religion'. Expertly balancing this high-octane club cut with one of the most instantly recognisable vocals of our time, Hardwell has created a peak time hit for the summer season.
Signaling a new direction for the merging of EDM, indie dance and alternative music scenes, Hardwell's 'Three Triangles (Losing My Religion)' is another perfectly timed and perfectly crafted track.
Available on iTunes now: http://bit.ly/12yk1zB