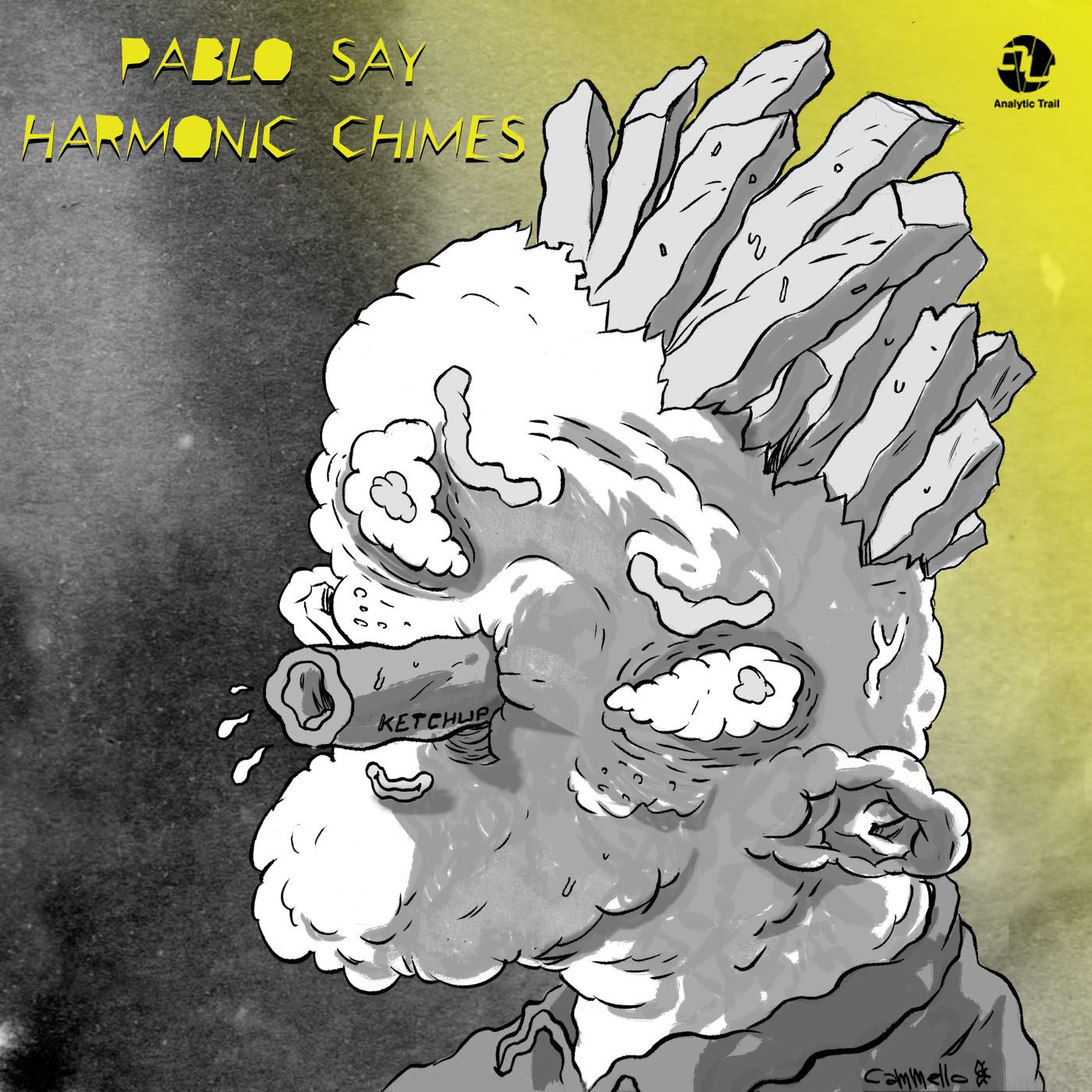 Pablo Say - Harmonic Chimes
Spaniard Pablo Say is next up on Markantonio's AnalyticTrail label with an adventurous and coherent six track EP that embodies a life long fascination with music.
Nowadays, Valencia based Pablo Say releases on Truesoul, Deeperfect, ElRowMusic, Kinetika and many more. He has shared the stage with some serious talents from UMEK to Tiga and his own jams often get picked up by tastemakers like Marco Carola and Joseph Capriati. Never far from the Beatport Top 100 and a real techno talent always on the rise, this new outing is another feather in his production bow.
The top opener 'Harmonic Chimes' immediately establishes a silky groove with rubbery kicks and crisp hits. Reverb and subtle effects help add flesh to the bones and over seven minutes Say demonstrates a fine grasp of both melody and arrangement.
'The Screech' is another drum lead track, this time with darker vocals and more nocturnal, freaky synths unfolding above the groove, it's a spooky cut, for sure! Next 'Rock Time' flips the script and gets a little deeper and more patient in its build up with a great male vocal that floats above undulating drums and really make you move your limbs.
'Reduction' deals in more techno sounding atmospheres, with stiff chord stabs, raining melodies and suspenseful bass all conjuring up a backroom vibe that will sweep over the crowd with great drama.
Last but not least, 'Want More!' is a slap funk tech monster with bouncing chords and busy percussive patterns working you into a lather before things close down with 'On The Cloud,' a soul infused roller with peculating pads and freaky tones all jumping out of the speakers with great clarity.
Across all six cuts here, Pablo Say proves he has great ideas and vision and plenty of skills with which to carry them off.
Tracklist:
1. Pablo Say – Harmonic Chimes
2. Pablo Say – The Screech
3. Pablo Say – Rock Time
4. Pablo Say – Reduction
5. Pablo Say – Want More!
6. Pablo Say – On The Cloud