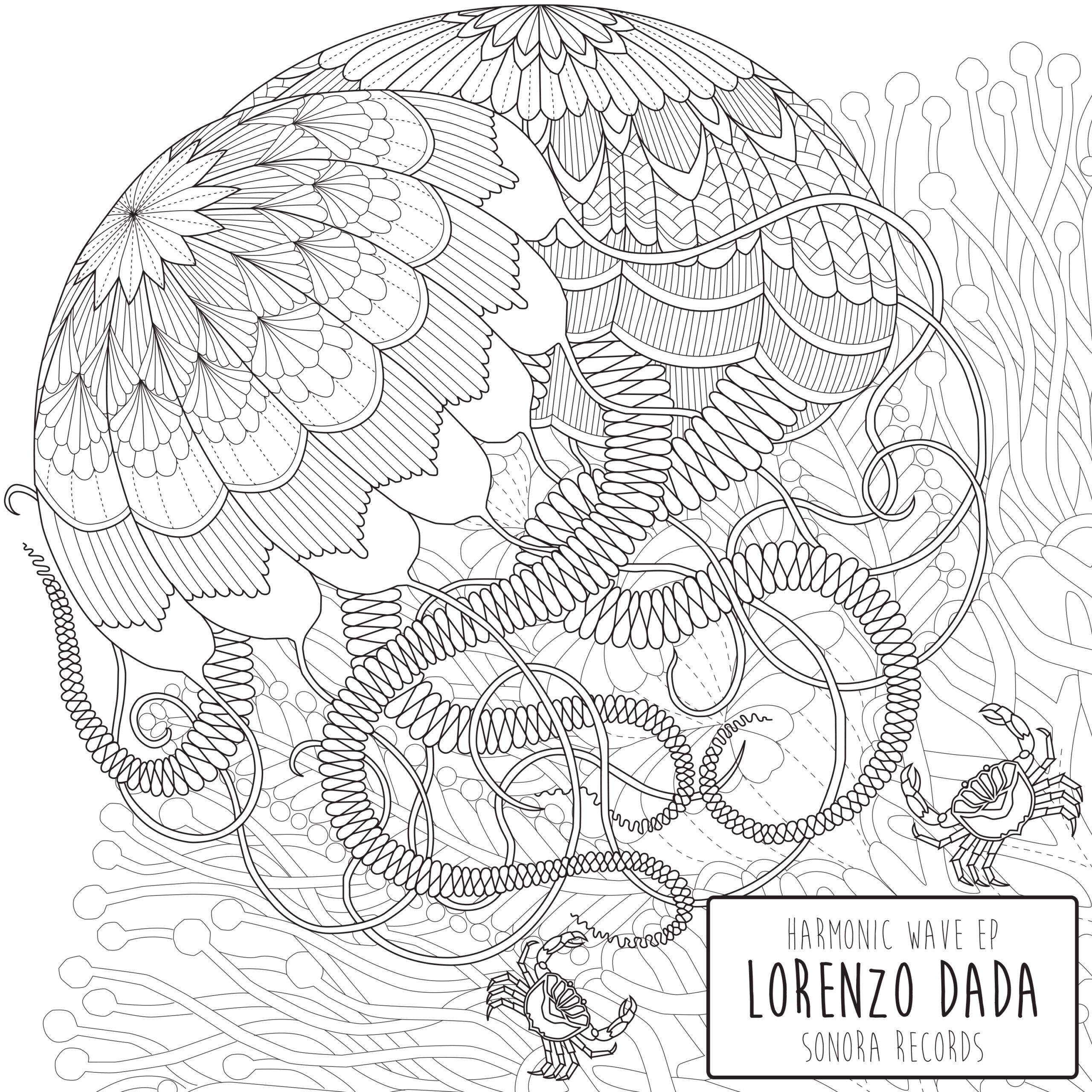 Lorenzo Dada - Harmonic Wave
Lorenzo Dada returns to his own Sonora Records with a fantastic new EP that fuses classical piano, acoustic sounds and electronic grooves in soothing ways across five captivating cuts.
Formally trained classical pianist Dada studied at the prestigious Conservatory of Saint Cecilia in Rome. Since then he has used his playing chops to inform his atmospheric deep house on labels like Culprit, No.19 and Get Physical. As well as playing from OFF Sonar to BPM, the Italian has also been a resident for Goa Ultrabeat at Goa Club in Rome since 2014, and is now picking up a deserved reputation wider afield round Europe. Says the artist "I usually write on my Yamaha Silent Piano and then add in using my Sub37, Roland Boutiques and Microkorg." His simple approach is hugely effective.
With the impressive title track 'Harmonic Wave', Dada combines classical composition and electronic music with an analogue recording process. It makes for a seriously heady and hypnotic deep house track with driving but slick drums, subtle little hooks and molten synth daubs. Masterfully manipulating acoustic sounds from a piano once more, 'Don't Be Late' dips into mind melting minimal house territory. Pained vocals drift in and out and super sad chords warp round electronic sounds to Villalobos style effect.
The absorbing 'Analog Dream' is a perfectly deep roller cocooned in warm throbbing bass that's perfect for 5am in intimate basements. The broken beats of 'Blissful Train' then make for a suspense-filled track that elevates you with its subtly ascending chord vamps. Last of all, 'The Rescue' then gets a little trippy with squelchy modular synths sounding like chatting aliens. Again a gorgeous piano element lingers in the background and brings a thoughtful air to the groove.
This is standout EP of deep electronic music that brings real freshness to the party.
Tracklist:
1. Harmonic Wave
2. Don't Be Late
3. Analog Dream
4. Blissful Train
5. The Rescue