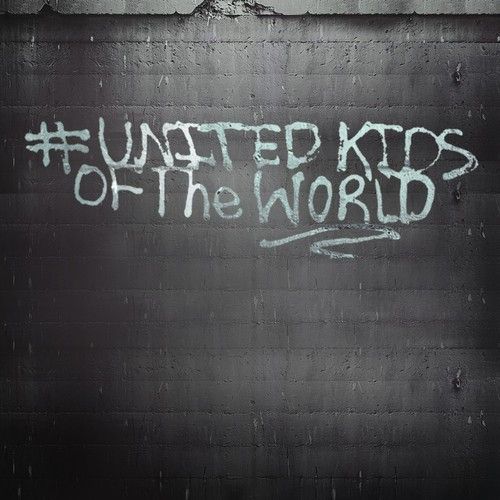 Headhunterz ft. Krewella – United Kids Of The World
Having dropped his first single of the year in August in the form of his debut Ultra Music release, 'Colors' featuring Tatu, Headhunterz has no intention of losing momentum as he prepares his next single for release through the label in November. Fresh from his recent North American 'EXPLODE' tour, which saw him embark on his largest string of US shows yet, Headhunterz has teamed up with shape-shifting dance titans Krewella on explosive new single 'United Kids Of The World', due out on 19th November.
Joined by the in-demand US trio, who themselves have just dropped their widely praised debut album 'Get Wet', Headhunterz continues to push the boundaries of the hardstyle sound that he has pioneered as he brings fresh fusions to the table on 'United Kids Of The World'. Opening softly with a delicate piano melody and warm vocals, the driving drum line emerges through Krewella's empowering and rousing chants before dropping into a powerful hardstyle rhythm and distorted synth lines, which intertwine with more expansive atmospheric details to create a certified future anthem.
The new single provides yet another landmark in what has been an important year for Headhunterz as he continues to win over fans internationally with his uncompromising musical outlook. After 'Colors' broke into Holland's top 5 on iTunes, as well as topping the Beatport Hard Dance chart and becoming a Hardstyle.com No.1 in less than an hour, 'United Kids Of The World' will undoubtedly continue Headhunterz' upward trajectory into next year as readies more new music.
For more information on Headhunterz, please visit:
http://headhunterz.com/
https://www.facebook.com/djheadhunterz
https://twitter.com/djheadhunterz
https://soundcloud.com/headhunterz
https://www.youtube.com/HeadhunterzMedia