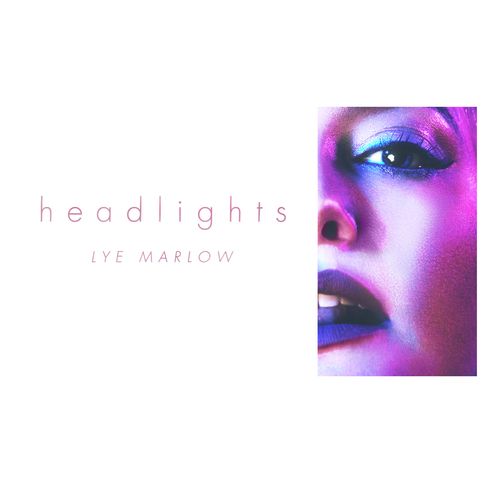 Lye Marlow - Headlights
As Halloween approaches, perhaps there's no better time to introduce you to Lye Marlow, an otherworldly pop singer who will draw you in with a whisper and then surprise you with a scream.

"I wrote 'Headlights' when I was allowing someone else's behavior to make me feel like I wasn't enough," shares Marlow. "The song is about challenging that inclination, and asserting that anyone who doesn't see your light is missing the point. 'Headlights' is an anthem of self-empowerment, and a stance against anyone who would denigrate your character under the glare of their assumptions."

Lye Marlow is the moniker for songwriter and producer, Clare Moses, who is also a classically trained cellist and jazz-influenced vocalist. Since graduating from NYU's Clive Davis Institute of Recorded Music in Tisch, Marlow has found her niche producing unapologetically eclectic, industrial synth pop.
The name Lye Marlow incidentally, is inspired by the character Charlie Marlow from Joseph Conrad's novel "Heart Of Darkness", who tells a lie in order to preserve – or rather fabricate an important sense of honor and romance where it never existed. It represents fantasy as something that is both necessary and dangerous. Additionally, lye is a deadly chemical that is used to make soap, and the mythology of the name speaks to that idea – that sometimes what appears to cleanse can also poison.
With her lush and delicate vocals, interrupted by screaming synths and choked percussion, Lye Marlow creates a soundscape that is both agitated and sensual. Her music treads the line between being dreamy and demented, while her lyrics are reflective and emotionally potent.

There is a reckless freedom in Marlow's expression, but also a sober thoughtfulness – with a youthful irreverence and an affinity for grit, she is intrigued by the grotesque and the ugly, but is excited by the prospect of finding obscure beauty in both.