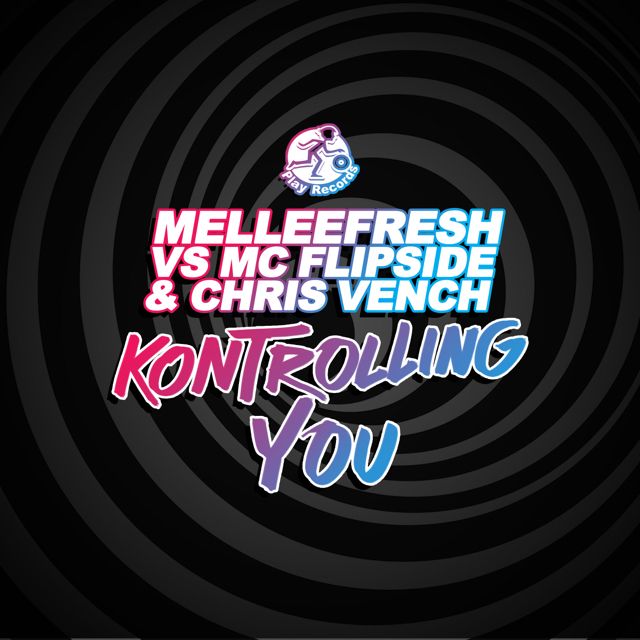 Melleefresh vs MC Flipside & Chris Vench - Kontrolling You
Inspired by the nu-disco, Italo-disco, and hip house sounds from both contemporary music and the golden era of dance music (1987-1999), Kontrolling You brings together three of Canada's most prodigious acts in electronic dance music – Melleefresh, MC Flipside and Chris Vench.
"My intent was to create a funky and sexy instrumental that could capture Mellee's sassy flow with my hypnotic urban edge," says Flipside.
"I was so pumped to collab with Flipside, a fellow deadmau5 alumni, and Vench," adds Melleefresh. "Especially this track which tells a story of girl, boy, call, response, role-playing, and yes, no, here we go – hot dirty sex!"
"The initial influence musically was Timex Social Club's Rumors," remembers Vench. "Once Flipside pitched the idea to me, I was into it 100%."
The result is a work of house music that is at once original and familiar, that weaves together both digital and analog sounds. Adds Flipside, "We really wanted to capture that phat, full, warm dance sound of legendary club tracks."
Premiering exclusively on Beatport on 10/13/2017 before going into wide distribution two weeks later, Kontrolling You by Melleefresh vs MC Flipside & Chris Vench features the track's original mix, an instrumental mix, and a jackin' house remix by Jungle Funk producer Jerome Robins.
Melleefresh's discovery of deadmau5 in 2005 marked a massive shift in the focus of Play Records, the label she founded in 1996, triggering a succession of dance hits and electro big-room bangers that would turn the club world on its arse. Digital download site Beatport was inundated with number one hits from the Melleefresh/deadmau5 duo. Juno-nominated "Afterhours" was #1 for several weeks in 2007. "Hey Baby" was #1 on Beatport's all-time classic chart from 2006-2009. "Attention Whore" hit #1 in 2009 and a re-release of "Sex Slave" ran up the charts once again in 2012. Melleefresh's brilliant and timeless work with deadmau5 will go down in dance music history as one of the most successful electro house partnerships of all-time.
MC Flipside is a DJ, music producer, songwriter, vocalist, and performer who's had a pioneering influence on the Canadian EDM community and beyond. In the last 10 years alone, Flipside has had over 50 chart-topping tracks on Beatport and iTunes, among other distribution platforms, across such genres as house, techno, progressive, electro, tech house, and breaks. A two-time Juno nominee, he performed his track Hi Friend alongside deadmau5 at the 2012 Juno Awards.
Tech-house and house music DJ/producer Chris Vench has been bringing his funky, driving sound to Toronto's dance music community for 15 years. In that time, he has collaborated with Jerome Robins, Dany Cohiba, Jayforce, and most regularly with his schoolmate, MC Flipside. He is also one half of Rovito & Nolin.