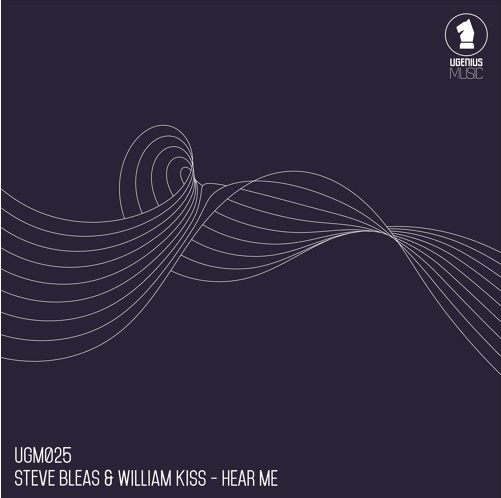 Steve Bleas & William Kiss - Hear Me
If you like no nonsense techno then Ugenius Music is probably already on your radar. Now the label turns with another new single that features an original and three remixes from Christian Vance, Dopple, and Doshpot.
Hear Me is the opener and is a high octane ride through techno town with cantering synths rumbling away to bring some colour to the groove. A vocal breaks out of the mix to add flare and the whole thing is sure to set the club on fire. Christian Vance then flips things into a dubby but industrial tinged roller. It has sheet metal hits and swirling pads all trapping you in the groove and keeping you there. The Doppel remix is more house in nature, with drunken synths and loopy drums rolling back and forth. The twirling keys up top help zone you out and lastly, Doshpot is a dark, subtle but atmospheric affair with more great synths that will get hands in the air as this one plays out. These are four great tracks designed for maximum impact.
Pre-Order link – https://www.beatport.com/release/hear-me/2223020