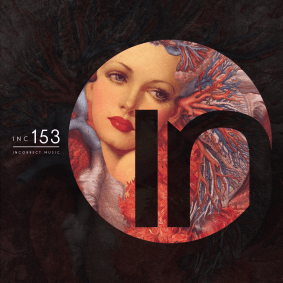 Cozzy D - Heatwave / Slobberknocker
UK producer Cozzy D delivers two energetic house cuts with a remix from Max Chapman on Incorrect Music this December, coming in the shape of the 'Heatwave / Slobberknocker' EP.
Cozzy D has garnered a reputation for delivering high quality house music with a career in the London electronic scene spanning well over a decade, seeing releases on esteemed labels like VIVa MUSiC, Flashmob Records and of course his own imprint Lower East. Cozzy D continues to cement his reputation with his first outing on Anthony Attalla's Incorrect Music, joining the likes of Dosem, Leftwing & Kody, and Nathan Barato among others.
The release opens with 'Heatwave' which delivers a hypnotic vocal lick underpinned by organic percussive loops and a rumbling low-end before Resonance Records owner Max Chapman's remix offers up a melodic bass hook and captivating drum transitions to compliment the vocal from the original.
'Slobberknocker' provides sharp cymbal work and a crunching kick which lays the foundation for intoxicating mid-range motifs and intense risers to close the release.
Cozzy D's 'Heatwave / Slobberknocker' drops on Incorrect Music on 22nd December 2017.
Tracklist:
1. Heatwave
2. Heatwave (Max Chapman)
3. Slobberknocker