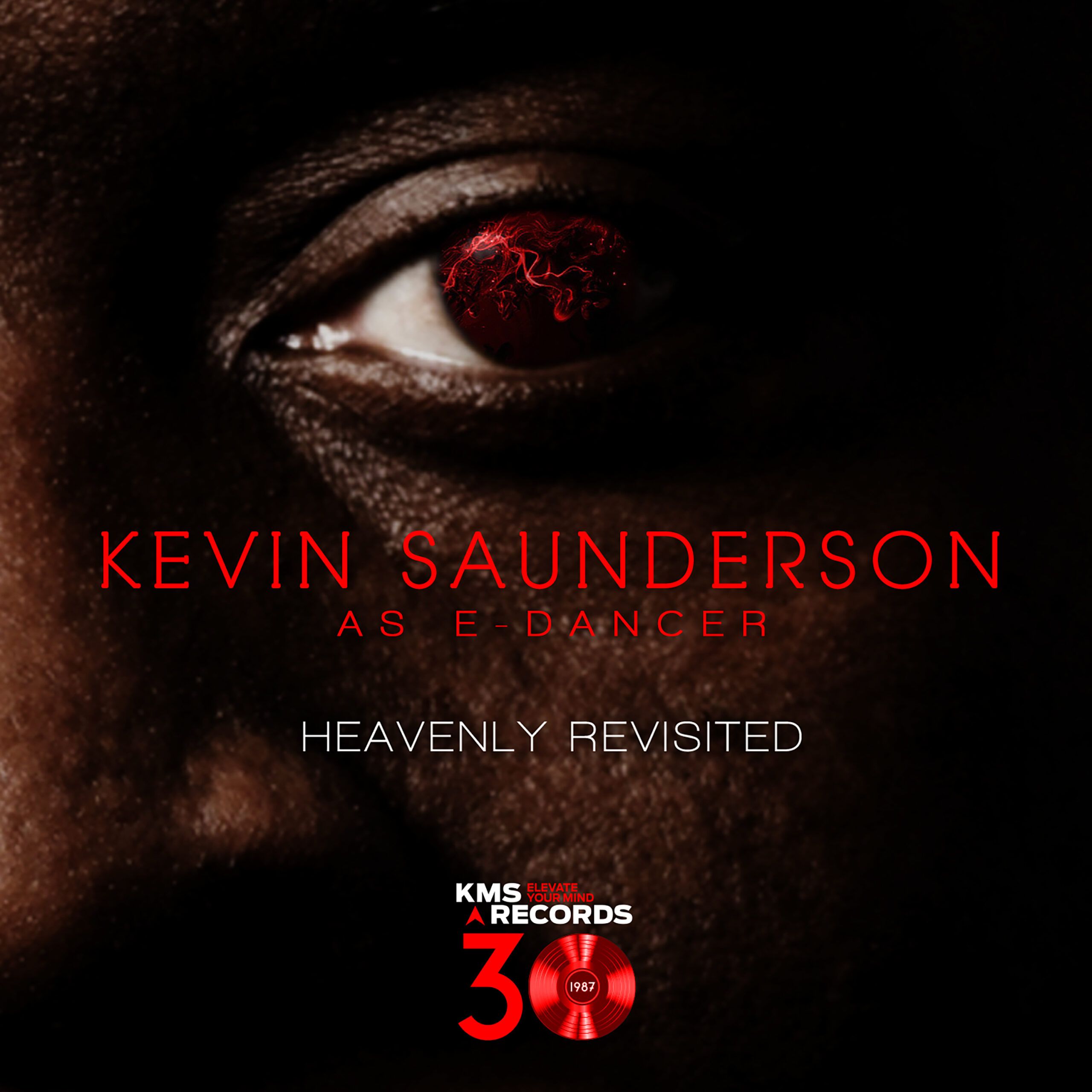 Kevin Saunderson as E-Dancer - Heavenly Revisited
It has been almost twenty years since Kevin Saunderson struck gold with the first album under his E-Dancer moniker and 'Heavenly' hasn't lost any of its allure since and is hell-bent on ensuring it stays that way. Today, Kevin Saunderson has come forth with 'Heavenly Revisited', a revamp of the classic 1998 E-Dancer album, poised to fill out dance floors again.
Just like back in the day, 'Heavenly Revisited' digs into Techno-flavored goodness, satisfying the global crowd's seemingly insatiable appetite for it. Revisited, tweaked and rearranged by Kevin Saunderson himself, the updated LP not only sees new additions such as 'Foundation', 'Into The Future' and 'One Nation', but also contains the now-polished 1998 originals, many of which have been picked up by scene front-runners such as Maceo Plex, Marcel Dettmann, Luigi Madonna, Joseph Capriati, Yousef, Pan-Pot, Tensnake, Adriatique, DJ T, Sam Paganini, Ken Ishii, Secret Cinema, Sasha, James Zabiela, Marco Carola, Karotte, Gel Abril and De La Swing.
One of the originators of Techno and one-third of the legendary The Belleville Three alongside Juan Atkins and Derrick May, Kevin Saunderson adopted many different aliases, such as E-Dancer and Inner City. Under his Inner City moniker with Paris Grey, he sold well over six million records worldwide and amassed twelve UK Top 40 hits for various singles as well as debut album 'Paradise'. Kevin Saunderson is also the founder of KMS, the record label that has remained a staple in Electronic Music for the past thirty years.
Tracklist:
Forces
Savage & Beyond
Into The Future
Behold
Bass Line
Cry For The Future
Banjo
Oombah
The Human Bond
World Of Deep
Foundation
Pump The Move
One Nation
Rock The Beat
Velocity Funk
Uptempo
Anongay
Heavenly
Feel The Mood