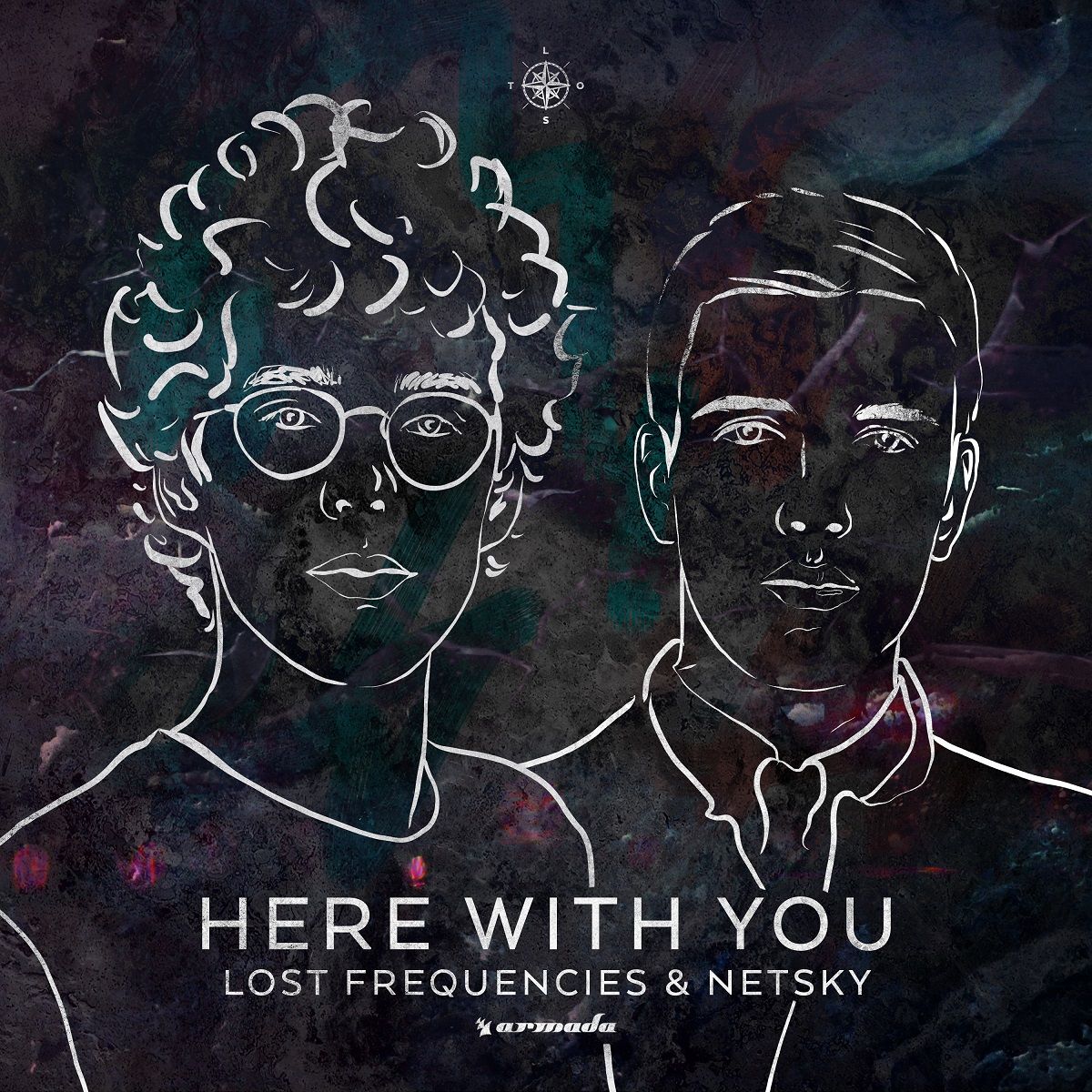 Lost Frequencies & Netsky - Here With You
It hasn't even been a year since Lost Frequencies unleashed debut album 'Less Is More', but the Belgian hit machine has already given fans a mouth-watering sample of what to expect from an upcoming Deluxe version of his first studio album. Together with Drum & Bass kingpin Netsky, he has come up with brand-new single 'Here With You', which was released today on Amsterdam-based record label Armada Music.
Oozing musical brilliance and heaps of crossover potential, 'Here With You' offers a high-end arrangement filled with delicate guitar tones, heartfelt vocals and sublime synth play. Playing to the strengths of both Lost Frequencies and Netsky, it showcases a special kind of sonic magic that nothing else can compete with.
'Less Is More (Deluxe)' demonstrates the full extent of Lost Frequencies' ability to innovate and reinvent himself. In addition to brand-new offering 'Here With You' (with Belgian comrade Netsky), this new version of 'Less Is More' contains revamps of each of the sixteen singles featured on the original album, all of which are soon to make their mark on the plethora of shows that comprise Lost Frequencies' packed summer season tour schedule. 'Less Is More (Deluxe)' will be released on July 28th.
Embarking on the scene in 2014, Lost Frequencies has risen through the electronic music ranks at breakneck speed. With 'Are You With Me' and 'Reality', he hit gold, platinum and double platinum in a plethora of countries, topped some of the world's most esteemed charts – such as the UK Singles chart – and racked up around a billion streams for those two singles alone. Since, he has upped the ante with singles such as 'Beautiful Life', 'What Is Love 2016' and 'All Or Nothing', all of which are testament to the Belgian DJ/producer's knack for crafting up super-popular records.
Netsky in turn saw his big breakthrough in 2008. Born Boris Daenen, he has led a wave of new-school Drum & Bass talent from Europe and became a celebrity in his own country, receiving numerous awards and accolades while continuing to inspire awe across the world with his high-end productions, remixes and full-band Netsky LIVE! show. Throughout the years, he has indulged high-profile acts such as Pendulum, Plan B, Leftfield, Audio Bullys, Swedish House Mafia, Jessie J and Rusko with huge remixes that remain at the top of many a listener's favorite playlists.