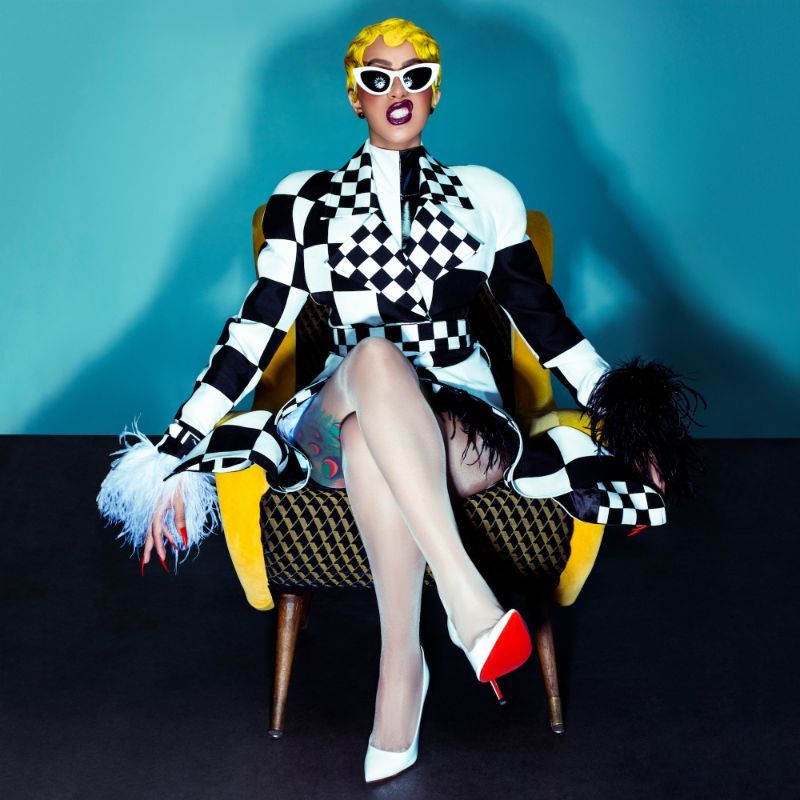 Helsinki's Flow Festival announces second raft of names for 2019
Flow Festival has revealed eighteen new artists for this summer's festival. With this unveiling of artists as well as the daily program, all ticket types are now available. More artists will be published next week.
Flow Festival will feature the queen of rap Cardi B, who won the Grammy for best rap album for her debut offering Invasion of Privacy – crowning her the first female rapper to win the honour. Not only did she have one of the best releases of 2018, she was also chosen by Time magazine as one of the most influential people on the planet and now the artist known for her undeniably unapologetic attitude will be making her Finnish debut. Flow Festival also introduces songwriting talent Dev Hynes's R&B project Blood Orange, who published his critically acclaimed album Negro Swan last year.
Other acts to play at Suvilahti include legendary jazz saxophonist Pharoah Sanders, pop star Tove Lo, Australian psychedelic rock band Pond, whose new record comes out in March, as well as legendary pop star Neneh Cherry, who released an album called Broken Politics to global praise last year. Flow also presents Earl Sweatshirt, who has grown from hip hop collective Odd Future's child prodigy into one of the most important rap artists working today, and British artist slowthai, who explores a musical region delineated by grime, rap, dubstep and garage. He's definitely one of this year's must-see acts. Legendary EBM ensemble Nitzer Ebb and boogie/soul kingpin Leroy Burgessand his group will also perform.
Finnish additions include J. Karjalainen, one of Finland's most popular artists and back in the spotlight with a new album released last year; The Holy, who have attracted some international attention; and Maustetytöt, a pop group with a punk attitude, who've managed to become a serious cult band before even releasing their first album. Also taking to the stage will be Henrik! with his weird brand of hardcore which makes an infamously intense live show, as well as Jesse Markin, one of the year's most fascinating new artists whose music is a mixture of electro, rap and indie – and previously affiliated with the hip hop group Megaphone State.
Finnish rap will be represented by Pyhimys, who totally cleaned up at this year's Emma awards (Finland's answer to the Grammys). He will be performing the summer chapter of his series of themed shows centering on the four seasons. Rapper Eevil Stöö's record label Katakombi presents a live spectacle, featuring DJ Kridlokk and Koksu Koo, among others. The next generation of Finnish rap is represented by Bizi, recently signed to PME Records; F, a bold and courageous musician influenced by electronic music; and SITOI, with rich and complex lyrical artistry telling the stories of today.
Flow Festival takes place in Suvilahti 9th–11th August 2019.
Next week Flow Festival will publish the Resident Advisor Front Yard program of the best electronic and dance music. All in all, almost 150 artists will perform at the festival. The booked acts are:
Friday 9th August
Cardi B, Earl Sweatshirt, Neneh Cherry, slowthai, Nitzer Ebb, Leroy Burgess Full Band feat. special guest Christine Wiltshire, Makaya McCraven, Ville Valo & Agents, Pyhimys – Neljä vuodenaikaa: Kesä, Katakombi and Maustetytöt.
Saturday 10th August
Tame Impala, Robyn, Blood Orange, Pond, Yves Tumor, Amnesia Scanner, Gasellit, Ruusut, Jaakko Eino Kalevi, Sofa, Bizi, SITOI & F, Jesse Markin and Henrik!
Sunday 11th August
The Cure, Father John Misty, Tove Lo, Modeselektor (live), Mitski, Cupcakke, Pharoah Sanders Quartet, J. Karjalainen, Iisa and The Holy.
Flow Festival's confirmed partners for 2019 are main partner Lapin Kulta Pure, partners Oatly, Perlage, SEAT and Stopteltat, and media partners Basso, Clear Channel, Helsingin Sanomat and Resident Advisor.
Tickets:
Ticketmaster www.ticketmaster.fi p.0600-10-800