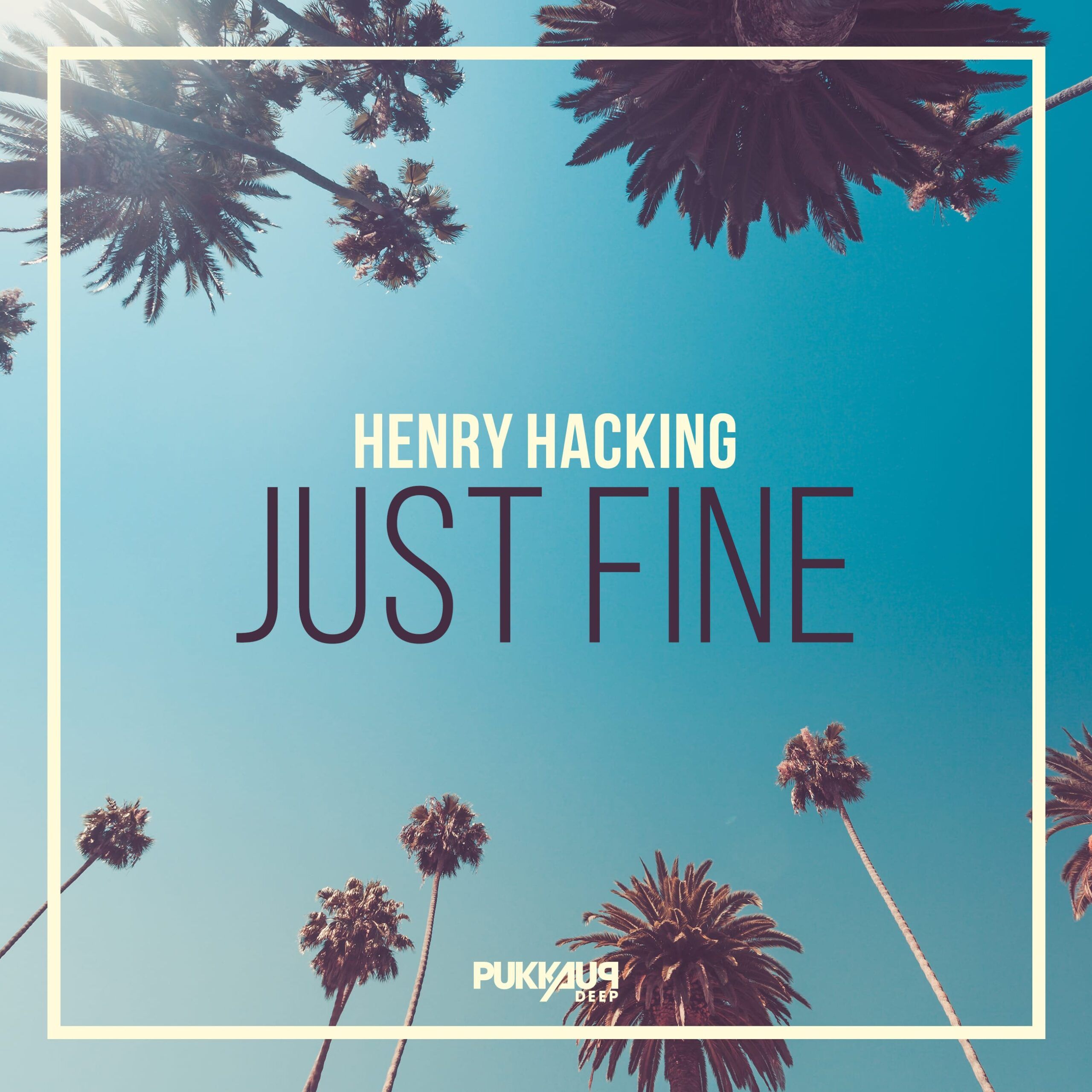 Henry Hacking Delivers More High-Grade House Music With 'Just Fine'
UK-based but with an international profile, Henry Hacking builds on his massive 2019 by stepping up with a hot new single for Pukka Up Deep, the infamous Ibiza boat party brand's imprint. Showcasing yet another fresh side to his always original house sound, 'Just Fine' is available on all major stores and streaming platforms now and follows the success of 'Roller' – his last big outing on the label – as well as 'Higher' on Vicious Recordings, which picked up high profile support while hitting #5 in Music Week's Upfront Club Chart, #21 in Australia's Aria Club Chart, #7 in Japan's iTunes House Chart, and was added to over 60 Spotify playlists. With his love of piano-house and catchy hooks shining through, 'Just Fine' is Henry Hacking's fifth release in 2019 alone as he continues to put his name on the house map.
Henry Hacking is on a roll right now and continues to win over new fans and DJs with every exciting new tune. Always evolving, his sound ranges from underground club cuts to the more widely accessible; he has further credits on Tiger Records as well as making regular appearances at esteemed clubs like Ce La Vi in Singapore and Sky Garden in Bali, Ministry of Sound in London, to Eden and O Beach in Ibiza, where he has been blowing the roof off Pukka Up's thematic 'WNDRLND' and the sell-out House in Paradise pool party. His fresh, emotive take on house, honed over the last decade in clubland, has won high profile fans such as Roger Sanchez, Todd Terry, Huxley, Sam Divine and many more. 
'Just Fine' is built on deep, warm bass that props up airy percussion and some well-designed chords that bring the soul. Smart percussive fills and filters build the tension to a big breakdown that comes with some old school hands-in-the-air piano stabs. Just when the tension gets too much the track drops again with punchy kicks and chopped up vocals that are sure to make the club erupt. 
Henry Hacking is fast becoming an unmistakable voice in the modern house landscape where the likes of ATFC and David Penn have recently remixed his work on 'Higher' and Hacking's re-release of 'Nasty Girl', respectively. This superb new single is only the halfway point of 2019 with Hacking promising he's soon to release his best work yet. 
Listen to/Buy 'Just Fine' now via https://fanlink.to/JustFine
For all the latest news and release info, follow Henry Hacking on www.facebook.com/henryhackingofficial, www.twitter.com/henryhacking, and www.instagram.com/henryhacking.