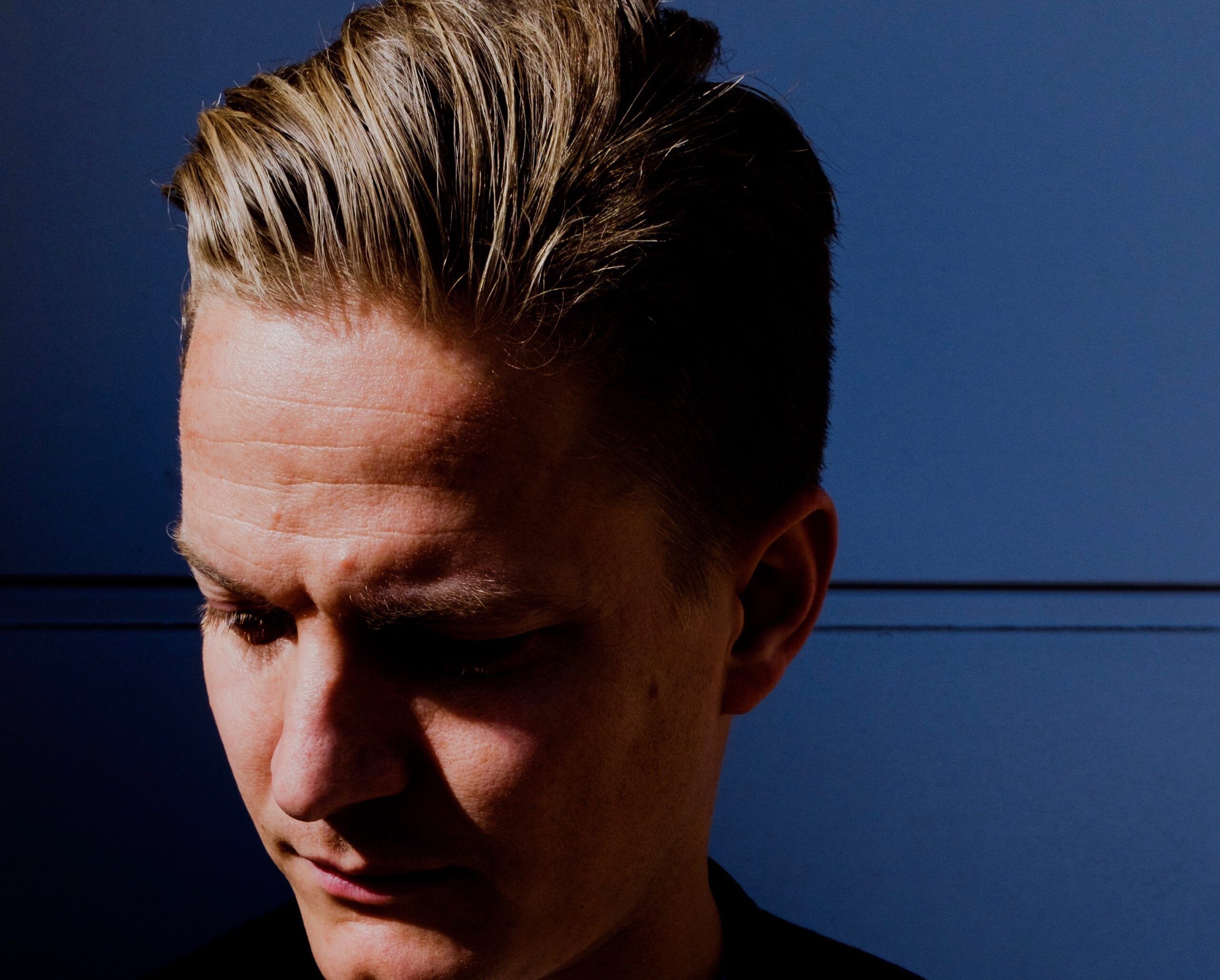 Henry Hacking – 'Getting To Know' Interview
2019 is shaping up to be a breakthrough year for UK DJ / producer Henry Hacking. After turning heads in 2018 with a series of big releases including 'Lifting' on EDX's Pinkstar label and killer remixes of The Stafford Brothers 'Questions' (Cut The Cheque Records) and Harrison 'Blinding My Vision' (Outlaw Records), he kicked off 2019 with the massive house track 'Get Down' on Tiger Records.
Now he's all set to drop his remake of the classic 'Nasty Girl' on Vicious Recordings, with the legendary house vocalist Inaya Day reprising her role. As a DJ, Henry Hacking is already heavily in demand across Asia where he plays the biggest and best clubs in Singapore, Hanoi, Bali, China and more. His reputation is growing back home with headline sets at Ministry of Sound in London, as well as Eden in Ibiza, so we're pleased to welcome Henry to the IHOUSEU podcast with a one hour mix that perfectly showcases his energetic, big room house style.
We chatted to him this week…
Congrats on the release of Nasty Girl with Inaya Day. Why choose this enduring classic to rework? That's a big responsibility!
One of the very first bootlegs I created used an Inaya Day vocal. For me, She's always been one of dance music's most iconic vocalists, so I bit my managers (Mark Robinson) hand off when he presented me the idea! I'm really happy with the fresh feel good vibe we've created for 2019.
How did Vicious Recordings come to sign it?
I sent the finished track to them to check out and what sold it for me was their instant love and positivity for the track – I knew the label was 'home' for the record.
Would it be fair to say this doesn't represent your entire sound as a producer? Your last release 'Get Down' on Tiger Records was more housey, more underground. How would you describe your sound overall?
I've always had a love for a variety of House genres, be it tech, big room or groove – you'll definitely notice this throughout my productions this year. The one sound that glues my tracks together is the piano. With this classic Inaya vocal, I wanted to keep the crossover vibe, utilising a piano hook to drive the track.
Take us back to the beginning. When did you get into DJing and producing – what's your story?
Ever since I was a teenager, I've always had a love for house music. My brother and sister's addiction to the 'Fantazia' days really helped draw me into the music industry, so as I turned 18 I started running mobile discos, working on the local radio station and DJ'ing at my local nightclub. This then lead me on to joining forces with a close friend and forming a House duo called 'The BeatThiefs' (shout out to Tony!). We had a really great 10 years, full of amazing experiences and achievements. Then in 2017, we decided to work on our solo projects, which brings me to where I am today – older, wiser, wrinklier, but still no sign of the greys 😉
Was there anyone you looked up to that you wanted to emulate?
As a kid listening to Pete Tong's Essential Selection every Friday night was a real influence for me – and as I was also working within radio, made him someone I really looked up to.
That said, he is just one of many incredible artists that have stood the test of time. The industry has changed dramatically over the decades and yet household names like Eric Morillo, Roger Sanchez and Fatboy Slim continue to dominate on a global scale. Another artist I really admire is Fedde Le Grand; hugely versatile with his sound, humble and grounded – 3 hugely important factors in my opinion.
What have been the points in your career to date that really stand out, where you knew this had to be your life?
The early days as 'The BeatThiefs' led us to some amazing destinations. One of those was DJ'ing at the Pride Parade in Budapest. We headlined the main float, and as it moved across the famous chain bridge, we played 'C-MOS – 2 million ways'…. the sun was beating down, we had a sea of heads and hands in the air and we both looked at each other with this euphoric sense of achievement – it really was a 'pinch me' moment…

Another mind-blowing event was the Kazantip Festival on the black sea – quite possibly the most extraordinary festival I've ever seen. After a few performances on various stages, I was also asked to warm up for Carl Cox on the main stage for the closing party. A truly amazing night!
To be honest though, I pinch myself everyday – it's amazing to perform at clubs around the world, plus receive production support from the superstar names I looked up to as a kid. Even better to have worked with names like Chocolate Puma and David Penn on my own releases!
You have a big pull in Asia where you play at some of the world's best clubs. How did you grow to having such a profile there? What are the most popular venues you play?
I've been building a profile over there for many years now, luckily performing in some of the most amazing clubs. My favourite has to be Sky Garden in Bali – a DJ Mag top 100 club for the past 2 years with the most amazing sound system, visuals and most importantly clubbers!
What does a typical Henry Hacking DJ set sound like? And where can we catch you next?
First up, you can catch a house set from me right now on the IHOUSEU podcast – check it out!
My sets are really crafted on location and venue – but always on a House tip. For example, Asia has a huge 'Big room' scene, so chances are when I'm headlining a super club that's the vibe i'm heading. But then, next gig could be a rooftop bar in Vietnam, where nu-disco and groove rule. It's vital for me to stay as versatile as possible, but within the comforts of my music boundaries.
Next up gig wise is for 'The Gallery' at Ministry of Sound, London on February 22nd. I'll be playing 'The Box' which is a completely incredible experience. Expect fully charged big room energy!
You've got a fine list of supporters including Guetta, Nervo and Fedde Le Grand. Is there anyone in particular you hope to be playing your tracks in future?
It's always been a dream to get some solid BBC Radio 1 support. I've always loved the Friday and Saturday night shows as mentioned earlier, so some proper love on those shows would be a huge box ticked.
What other production should we keep an ear out for?
Plenty of exciting tracks on the way including my singles 'Nu Love' and 'Higher' – both proper piano fuelled house gems.
Thanks Henry, looking forward to hearing more of you.
Henry Hacking & Inaya Day 'Nasty Girl' is available on all download and streaming platforms from Vicious Recordings on 8th February 2019
Keep up with Henry Hacking at: www.facebook.com/henryhackingofficial