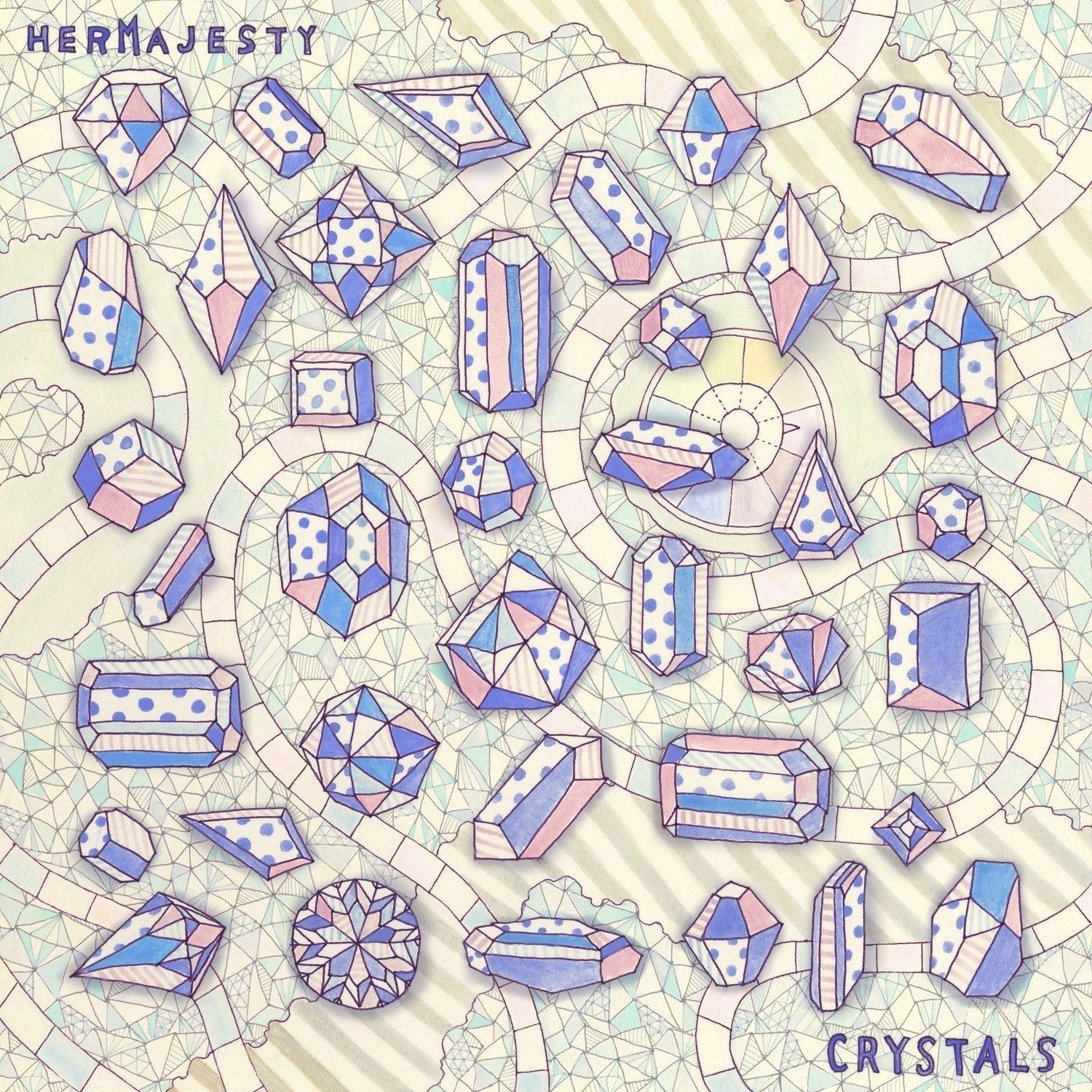 herMajesty – Crystals
The aptly-titled new single "Crystals" from NYC indie rock band, herMajesty releases today. "Crystals" takes a tender glance into the inner world of its central character. Its generous, passionate and magical spirit is conveyed through the imagery of the lyrics, seductive keyboard lines, lush orchestral arrangements and exotic male and female vocals. Complementing the hypnotic aesthetic of the song is the psychedelic guitar work of Jody Porter from Fountains of Wayne.

herMajesty continues to produce a constant influx of recordings that invoke such imagery as much as it draws inspiration from it since forming in NYC several years ago. They've shared the stage with acts like The B-52s, Tom Tom Club, Boxer Rebellion, Say Hi to Your Mom, and received airplay on tastemaker stations KEXP FM in Seattle WFUV FM in NYC.

herMajesty consists of JP (vocals, rhythm guitars, programming), David Leatherwood (guitars, backup vocals), Joan Chew (bass, backup vocals), and Konrad Meissner (drums, percussion). Keyboards on "Crystals" were handled by Dayle Raymond Jellyman.