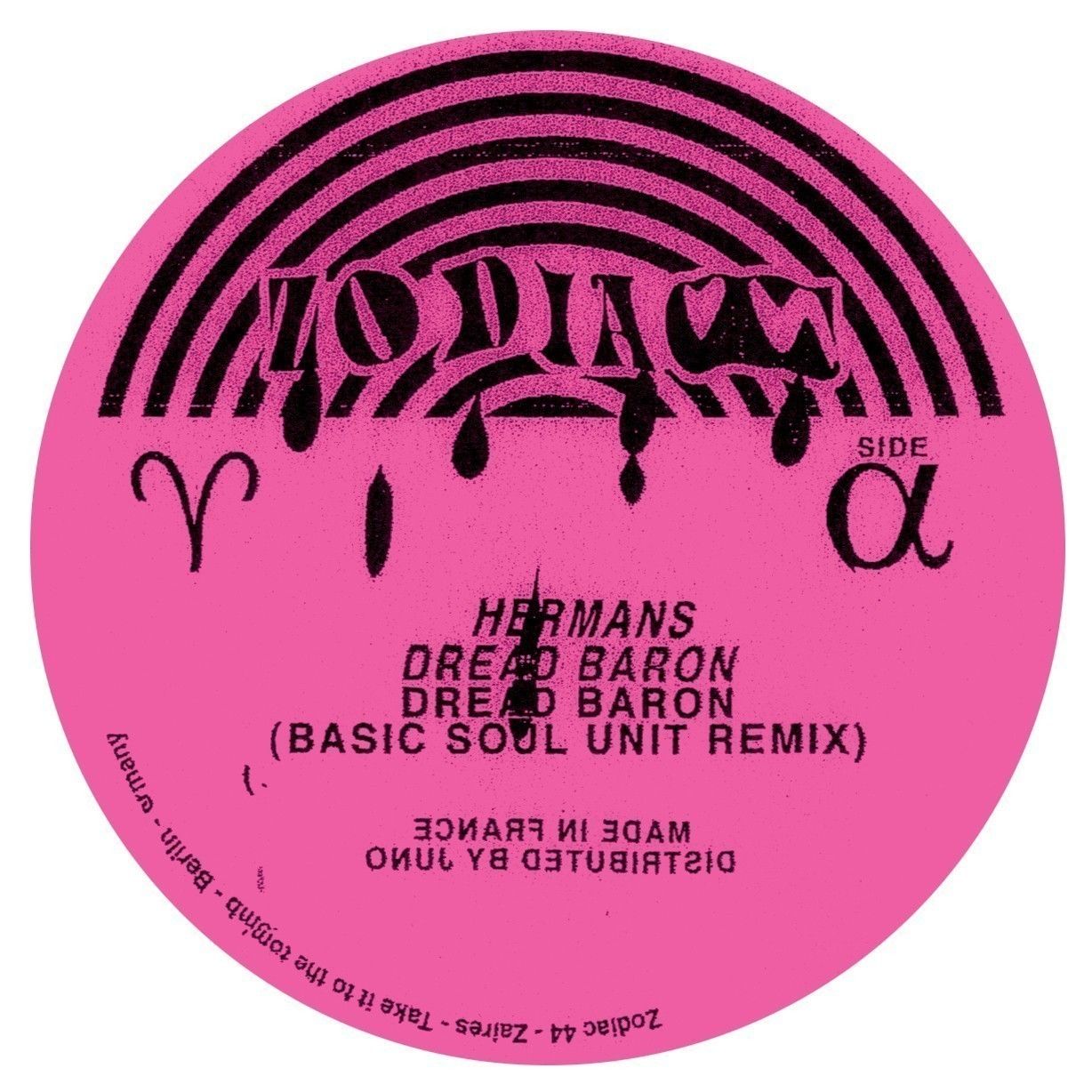 Hermans – Zaires
The vinyl-only label ZODIAC44 returns this June with a punchy three-track offering from Hermans 'Zaires'. The German-based imprint issues the third release in its catalogue that is set to finish and close at the twelfth – one release for each sign of the Zodiac.
Jerry Rigs and Maxwell Church together form the duo Hermans, with previous releases on Klasse Recordings, Lab.our and BLAQ the Toronto duo get straight down to business with their title track 'Dread Baron', seamlessly utilising rippling percussion, pulsating modulations and dancing snyth lines to deliver an unrelenting techno cut geared to the early hours.
Up on remix duty is Hong Kong born but Canada-based Stuart Li aka Basic Soul Unit, Li has an impressive back-catalogue of work with releases on Crème Organization, Nonplus, Versatile and Ostgut Ton. For his re-imagining of 'Dread Baron' Stuart works in an oscillating 303 line over shifting drum patterns and sharp pads to offer up a raucous and infectious track.
For the B-side Hermans work in frenetic machine-like atmospherics alongside palpitating bass arrangements and shifting percussion for a fast-paced and bouncy final offering.