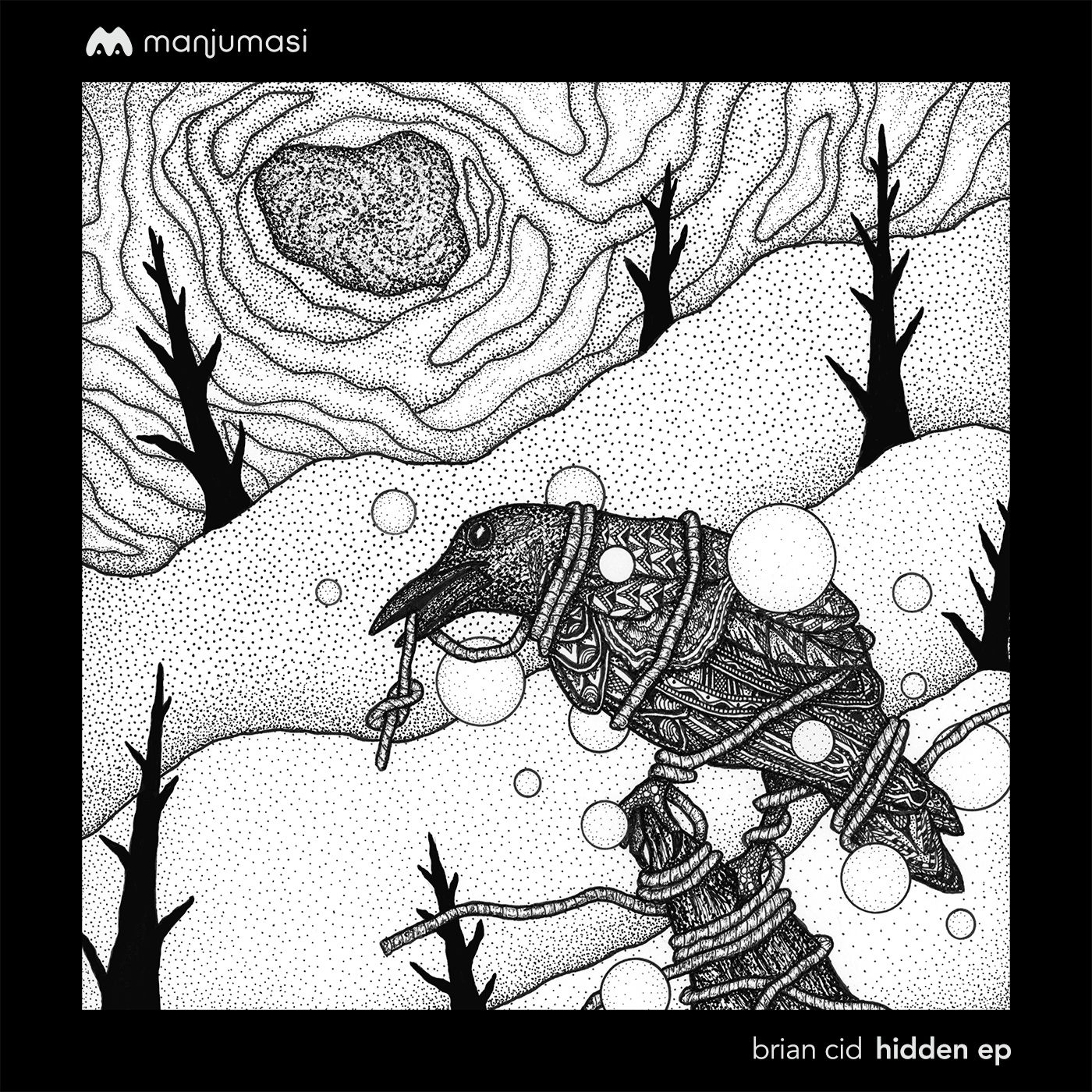 Brian Cid - Hidden EP
Manjumasi is a new label based in San Francisco and run by Atish and Mark Slee. With a focus on the same quirky and sophisticated sounds the pair offer in their DJ sets, the first EP really impressed. Brain Cid keeps up the pressure with a second standout EP featuring two originals plus remixes from Nico Stojan and Jon Charnis.
Brian, who runs his own Extinct Records imprint, straddles many musical worlds and has in fact worked for the likes of Beyonce, Cher and Lady Gaga as a master mix engineer. His real love is house though, and he has already had Todd Terry chasing after his beats for his In-house Records. He has also impressed with outings on Nervous and Toronto's microCastle and now marries New York vibes with fresh house sounds on this latest effort.
The hugely inviting 'Hidden' goes first and is seven intoxicating minutes of woozy deep house with spaced out pads and atmospheric vibes aplenty. It is the sort of track to really lock dancefloors under a spiritual spell and keep them there.
First to remix this is Innervisions associate and L.A based producer Jon Charnis. His soothing version is slick and slow burning, sucking you in with gently undulating drums and jumbled percussion as well as long, sweeping chords. Next up Berlin native and former Bar25 resident DJ Nico Stojan steps up to tackle 'Hidden'. His widely infused house sound is apparent here once more across eight minutes of superbly synthetic deep house that is sprinkled with cosmic dust and sombre chords that really get you moving and feeling at the same time.
The other fresh original is 'Costa Verde,' another spine tinglingly emotive cut with spacious pads and deep rolling bass making for a cavernous groove. A gentle scatter of percussion and well poised melodies add to the majesty of the whole thing and really gets under your skin.
This is a rich and musical package of contemporary deep house that is laden with real feeling as well as compelling groove.
Tracklist:
1. Hidden (Original mix)
2. Hidden (Jon Charnis remix)
3. Hidden (Nico Stojan remix)
4. Costa Verde (Original mix)