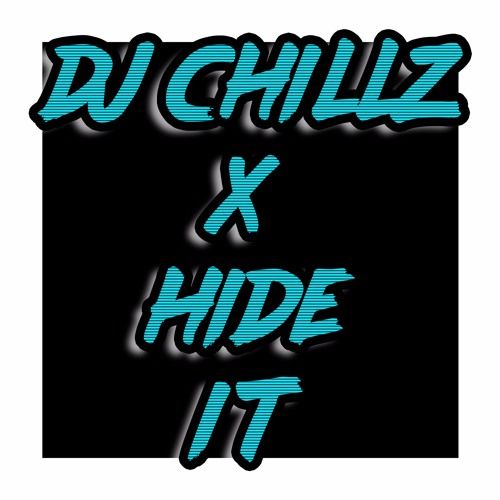 DJ Chillz - Hide It
If you haven't yet heard of Chillz, it's just a matter of time. She's a fully switched on DJ and producer with a plan, which is quickly coming to fruition as she purposefully brings a fresh twist to everything she plays whether it's on her radio show 'The Music Without A Pause' on Shoreditch Radio, her 'Afrobeats' podcast for Radar Radio or her live sets which unify crowds into near states of nirvana. Regularly playing out at festivals like Wireless, Outlook and Boom Bap, through to streetwear fashion events like New Balance X Heidi Klum, Chillz also has residencies across London at Bootylicious and her own Weekly Friday event Riddim Nights in Croydon.
Her love for music is relentless and her passion for blending Afrobeats and Bashment with Hip Hop, RnB, Dancehall and House have led to her being nominated for three Best Female DJ Awards over the last few years. She explains, "It's not just my love for music, it's my passion. I eat, breathe, dream music. That is why it goes beyond liking, and beyond a hobby. Music is my way of living. Music is vital to my life."
Chillz has so naturally progressed to the studio, where she has shown to have a deft touch as producer with debut single 'Power' tearing through clubland earlier this year. Along with remixes or refixes for the latest bangers she enjoys putting her own twist, ensuring Armin Van Buren's, "Don't be a prisoner of your own style" is implored in all she does. Carving out her own genre, Chillz follows up her previous single with another dance floor ready house track with undertones of her African roots. Her new single 'Hide It' brings a refreshing and uplifting vocal that is guaranteed to have you singing whilst shaking a leg.
Born in Nigeria and raised in London, DJ Chillz indulged her passion for music from an early age. Listening to the likes of Fela, and 90s music paved the way for her career. She went to college to learn music and how to mix and blend sounds together. After that she spent all of her time following other DJs and carrying vinyl for them. She then earned her stripes in 2009 as she started getting her own air play. Making low-profile mix tapes for friends, despite having a degree Business Management and Computing, the main ingredient in Chillz's life, will always be music. As Chillz explains, "For me any chance that I can get to promote music I jump on it. Music connects the soul. Music has the power to change and empower others. Music can create peace and unity. Music keeps evolving and so will I."
With this in mind her new material which ventures closer to a debut EP continues to illustrate a major talent in our midst.