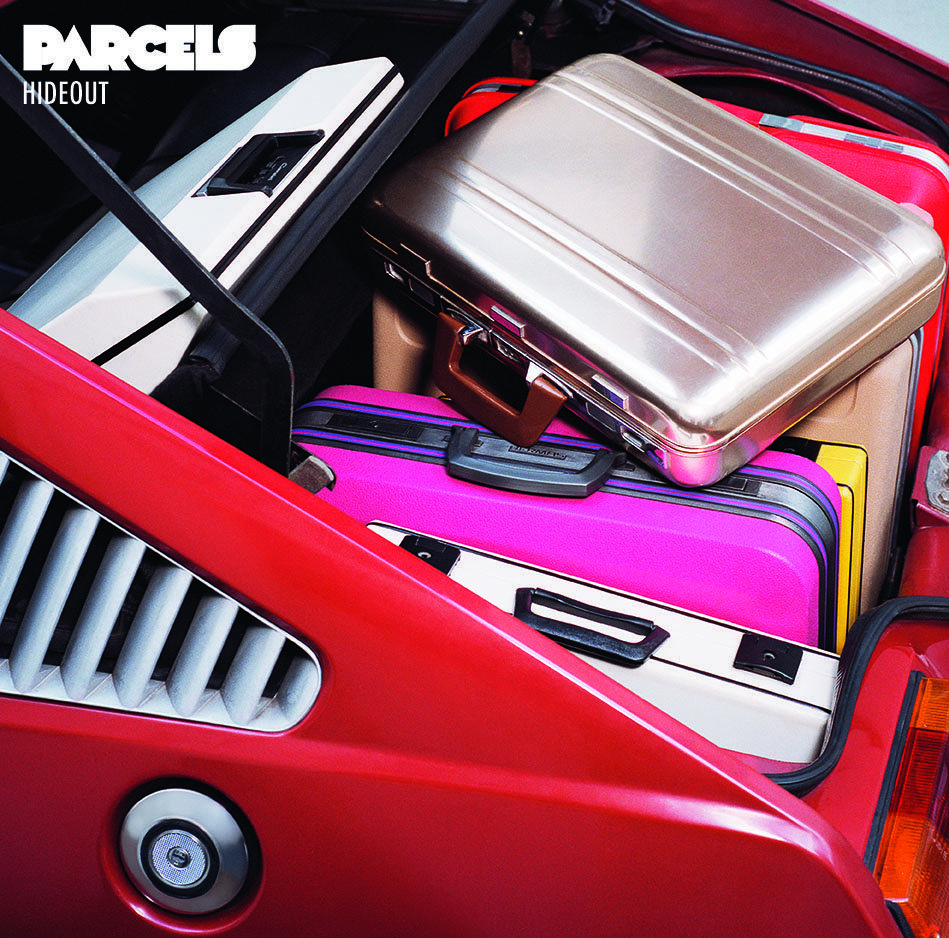 Parcels - Hideout EP
Captivating, vital, and musically impressive, Parcels are a funk-pop group from Byron Bay, Australia conceived in mid 2014. Patrick Hetherington, Louie Swain, Noah Hill, Anatole Serret and Jules Crommelin forged a tight musical bond in the years previous, performing in an array of projects ranging from metal bands to folk ensembles. Thereafter, the broad spectrum of the members' influences and sensitivities jelled instantly, resulting in a unique blend of contemporary electronica and matured funk disco.
Parcels create wide synth soundscapes through an electronic rhythm section with spirited guitars and five-part vocal harmony. On stage, their live set is consistently energetic but is a different, more organic spin on their recorded tracks, channeling the soulfulness of early Chic.
The five-piece formed during the final stretch of high school and spent the remainder of the year between bedroom studios and dimly lit garages recording their first, self-produced EP. Shortly after, all five members left the sunny shores of their coastal hometown for Europe's hub of musical inspiration, Berlin. With a one-way ticket, keyboards and minimal funds, the tedious task of relocation was undertaken.
The bold action of moving to the other half of the world paid off as the quintet's synth loaded funk caught the eye of label of new music discovery, Kitsuné. Soon enough they met Gildas Loaec, founder of Kitsuné, and were welcomed with open arms to the family. Now officially signed to the Parisian label and experiencing an increase in momentum, Parcels are honing their sound, this time in small urban flats much to the distress of unhappy neighbours.
https://soundcloud.com/parcels-music
https://www.youtube.com/channel/UC2as7PrmUgmdZAkMIWNY6EQ
https://www.facebook.com/parcelsmusic
https://www.instagram.com/parcelsmusic/