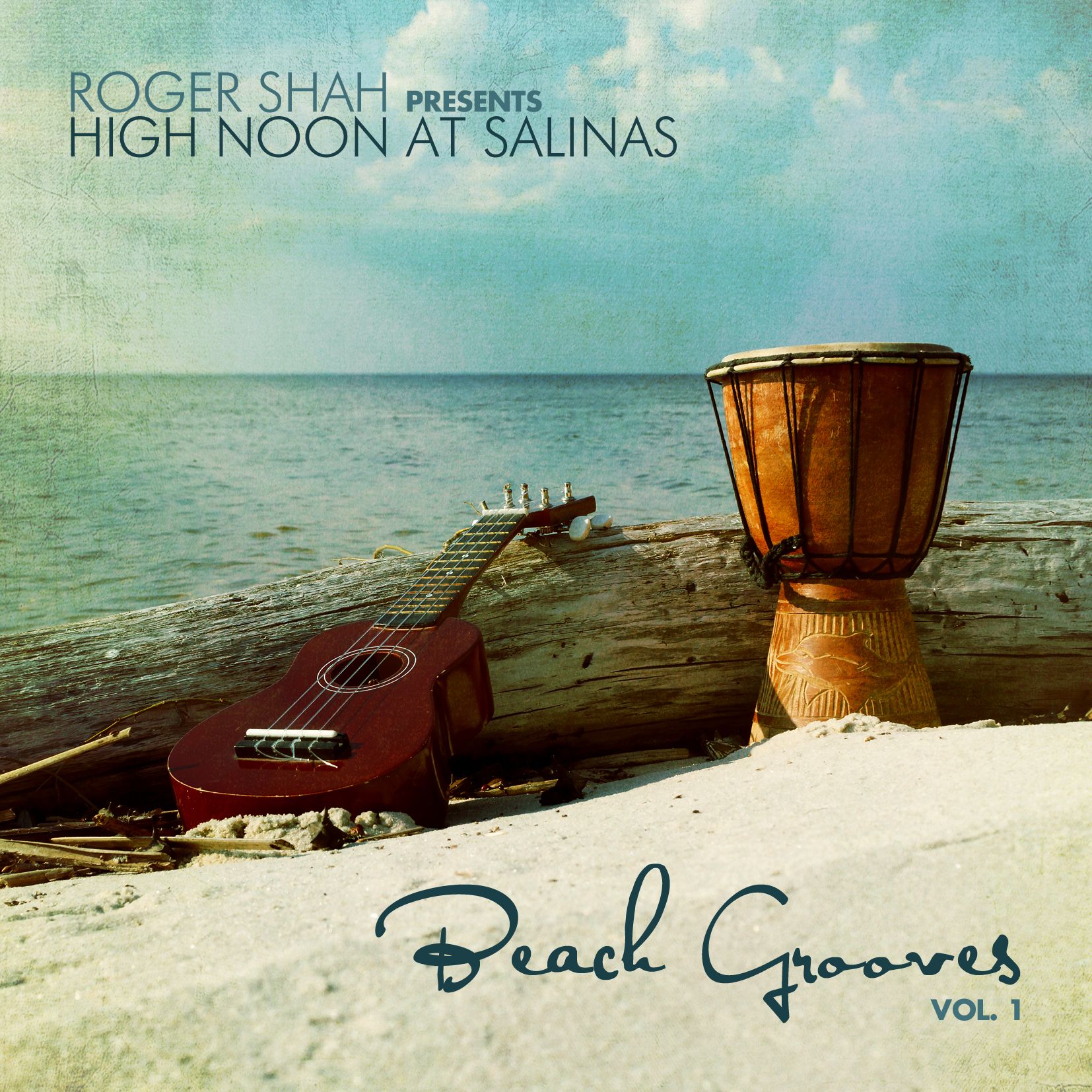 Roger Shah - High Noon At Salinas – Beach Grooves Vol. 1
'It's always summertime somewhere in the world'… or so the saying goes. Inside the musical mind of international DJ & producer Roger Shah however, it's more than that. Quite simply it's the season that never ends. Having once again raised the 'Magic Island' bar, with the extraordinary eighth edition of his 'Music For Balearic People', the last couple of months have seen him place new singles both under his own name and that of his most recognised alter-ego, Sunlounger.
This October however Roger introduces an entirely new – and to a degree unforeseen component – to his forever-summer system…
'Beach Grooves Vol.1' is the first album-sized drop of music to come from Shah's High Noon At Salinas alias. Coinciding – more by chance than design – with the tenth anniversary of High Noon's first release (2007's The Iberican Way Of Life'), he's developed the long-player as part artist-album/part mix-comp.
Of 'Beach Grooves Vol.1's path to the sun, Roger said: "A High Noon At Salinas album has been on my 'want-to-do' list for several years now. I work with distinct album plans in mind – often two or more years ahead. This one though came as a bit of surprise, even to me. As 2018 and '19's album diary is already 'full', in May I realised that there might be an element of 'now or maybe never' to recording one. Having spent a good deal of the Northern hemisphere's summertime in Ibiza and around the Balearics, time, atmosphere, environment and all seemed to come together. So here we are – a bit of a last minute surprise maybe, but I feel a happy one nonetheless. Including 15 brand new recordings, I'm delighted to present you with the first High Noon At Salinas album".
To get an idea of the tone, tip & vibe of 'Beach Grooves, Vol. 1', imagine Roger's music scaled across the notches on a sunlounger. High Noon At Salinas' material, you'll find, resting on that the super-chilled, near horizontal groove right at the back! In its opening minutes, the album ebbs, sways and flows, all but exclusively between the Beach and Lounge-house areas. Through the esoterically wistful guitars of 'Tarida', the more marimba-oriented 'Almond Trees' and Hawaiian singer LeiLani's effortlessly beautiful lilt on 'Hale Kula', it leaves for the most chilled of early impressions.
As it progresses – through numbers like 'Espalmador', 'Balearic Bells', 'Aqua' and others, it introduces distinct themes of deep house, alongside more tribally aspects. 'Aloa's vocal evokes a decidedly North African / more equatorial vibe, while 'Call Me Home's espiritu exists somewhere altogether more lush and tropical.
Shifting into its second half, the album continues to draw from an evermore-eclectic pool of house diversities. 'Beautiful People' channels in some early Axwell; 'Muchacha' groove & percussion has an almost NY/Masters At Work accent to it, while the tongue-in-cheek titled 'No Sunburn, No Cry' riffs off reggae vocals and dubbier instrumentation.
So whether your summer is just getting started or is reaching its dénouement, 'Beach Grooves, Vol. 1' is at hand to provide the super-heated soundtrack you need. It's available to pre-order now here https://magicisland.choons.at/beachgrooves and is released Oct 13th.