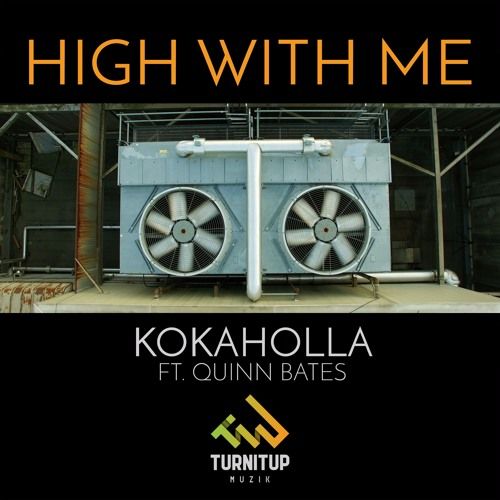 Kokaholla ft. Quinn Bates - High With Me
Kokaholla may not be a household name just yet, but the Vancouver-based artist is about to cause more than a stir with his new single High With Me on TurnItUp Muzik. Featuring vocals from the talented Quinn Bates, High With Me is the perfect uplifting track to include in your favourite feel-good playlist this summer.
Up to this point in his career, Kokaholla has gained recognition as a skilled remix artist; lending his signature sound to a variety of tracks by artists such as Sleepy Bae, Rico & Miella and SICK INDIVIDUALS. Now, with High With Me signifying his very first release as an independent artist, Kokaholla has his sights firmly set on breaking the music scene this year.
Kokaholla brings to the table something fresh and new — a polished pop sound which is as unique as it is relevant. With this debut single already highlighting a noticeably individual sound from the producer, expect to see Kokaholla's name cropping up a lot more over the coming months.
"High With Me ft. Quinn Bates" will be available from TurnItUp Muzik from 5th May 2017.
BUY LINK:
https://turnitupmuzik.lnk.to/HighWithMe
SOCIAL MEDIA:
https://www.facebook.com/kokaholla
https://soundcloud.com/kokaholla
https://twitter.com/kokaholla
https://www.instagram.com/kokaholla