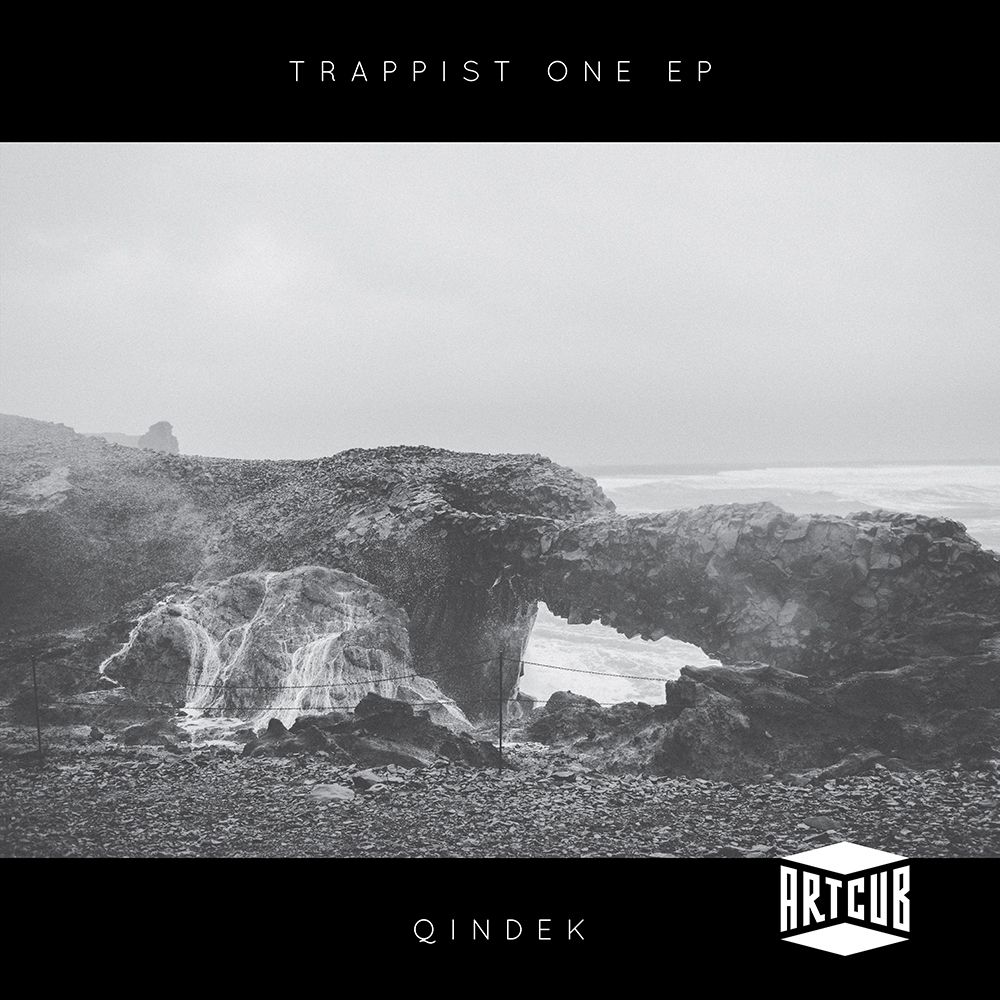 Qindek - Trappist One EP
Artcub Records is a new label focussed on techno but with a remit that takes in all styles from deep and heady to more peak time and pounding. It kicks off with an essential new EP from Qindek which proves just that.
Open-minded and founded By Marc Gaillot (aka DJ Marco Gayo) with the support of the influential, long running and not-for-profit French promotional outfit Electro-Userz, the label aims to create a family of five or six artists and really develop their sounds, as well as put on their own parties.
The Dutchman behind the first EP already has great links with the likes of Darko Esser and Wolfskuil. He is known for his razor sharp hi hats and hypnotic synths and is also a live performer who counts the likes of Norman Nodge amongst his fans.
Opening the account is 'Intergalactic Light Ensemble' nine masterful minutes of deep techno with a subtly shapeshifting lead synth line that is smeared and stretched, opened and closed and really zones you out. The hard hitting but fat drums down low drive the point home and all in all make for a strong opening statement. The equally standout 'Waves & Waves' is a shorter interlude of ambient techno landscaping. Big synths sweep and swell, ebb and flow and gentle caress you as you drift in their midst.
'Alarma' then picks up the pace and immediately arrests your attention: it is a high octane cut with a loud alarm siren going off in your face. Subtle filters add dynamism to the whole thing and ensure you are fully lost in your own mind once it's finished. Last of all, the excellent 'Eon' toys with us as broken drums tap out a punchy mid tempo rhythm. Freaky sonic motifs, alien sounds and warped synths all add a creepiness to it and ensure this one will do damage at 5am.
This is a fierce first EP from a label that clearly means business.
Tracklist:
1. Intergalactic Light Ensemble
2. Waves & Waves
3. Alarma
4. Eon