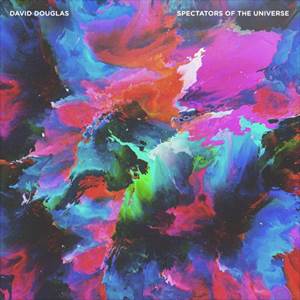 David Douglas - Highway Of Love
Ahead of the release of his forthcoming album "Spectators Of The Universe" (To be released via Atomnation Records Dutch producer David Douglas has unveiled his new single "Highway Of Love", Showcasing his talent for crafting interstellar sounds, taking the listener on a polyrhythmic, technicolour journey through melodic, sun kissed disco and electronic music.

Inspired by the astrological writings of his 18th Century namesake (an explorer and Naturalist) he creates waves of celestial melodies, intertwining them perfectly with crisp, driving beats, swerving through the cosmos, leaving a shower of arpeggiated synths and hypnotic vocals in his wake.

Having previously worked as a renowned video director, Douglas switched his attention to music in 2012, and has since gained a reputation as one of the most expressive and all- encompassing electronica producers around. Both his 2012 "Royal Horticultural Society" EP and his debut album "Moon Observations" were warmly received, gathering support from the likes of Pitchfork, i-D Mag, Electronic Beats, THUMP and XLR8R. 2017 sees him continuing to push the boundaries of his music, and captivate crowds around the globe with his incredible live show (including performances at PITCH Festival, Best Kept Secret and Into The Woods) in which he utilises a wealth of analogue equipment, including his prized Roland Space Echo, which played a vital part in the creation of his signature sound.