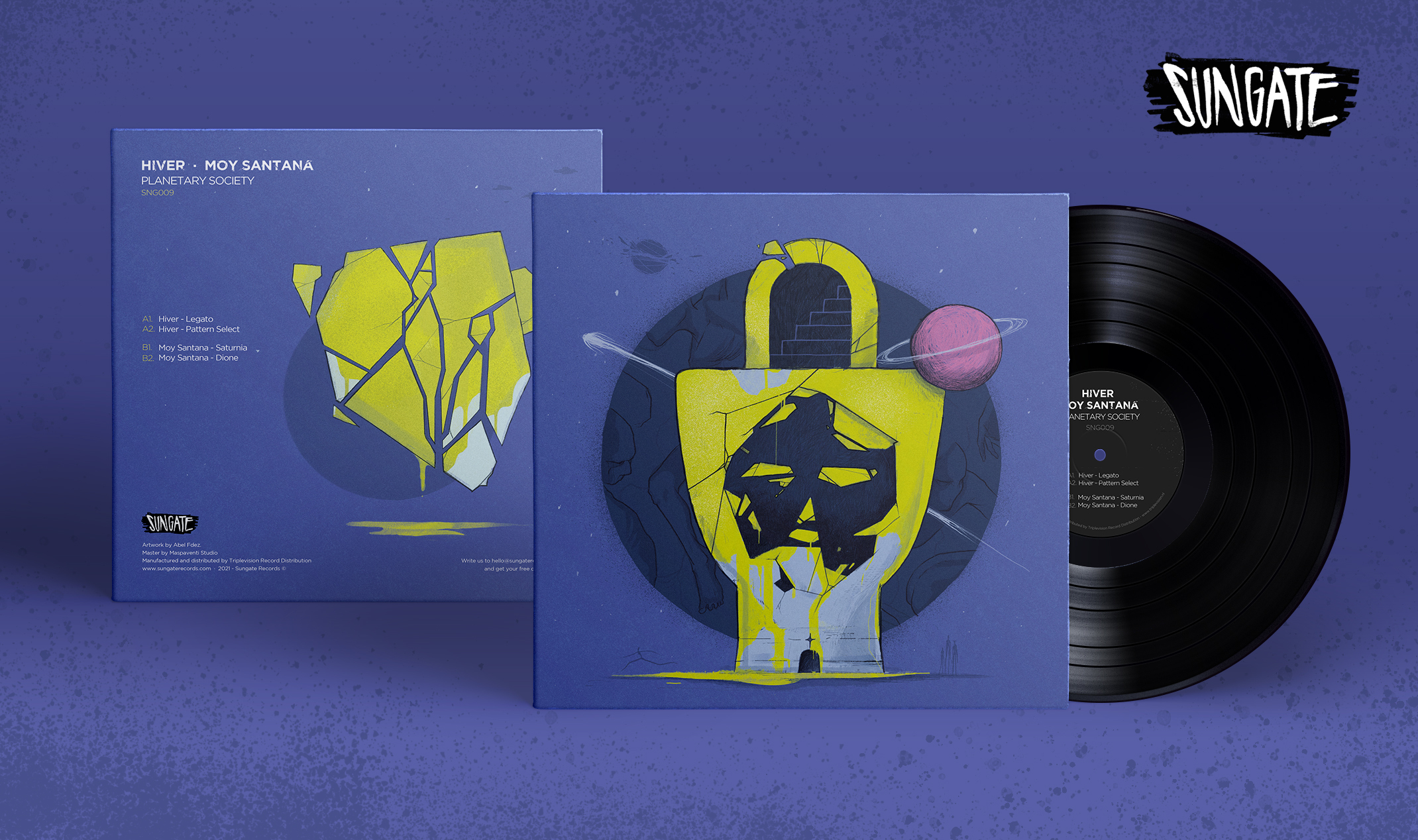 Hiver and Moy Santana sign "Planetary Society" to Sungate
The label created by Moy Santana, Hakk and Abel Fdez. continues its diverse and contemporary approach applied to electronic music. A certainly visionary and more than successful decision if we take a look at what the label has achieved in recent years. The best proof is its new reference, "Planetary Society", an EP shared by Hiver and Moy Santana himself.
Hiver are defined as the meeting point between European and US electronic music. The truth is that this Italian duo have one of the most characteristic styles of the current scene. It only takes a couple of seconds to recognize their hypnotic melodies and haunting rhythms.
Moy Santana breathes and exudes electronic music. His vast experience as a DJ and producer has made him one of the most respected artists in the national scene. And his incessant, constant and almost infinite investigation of electronic music has allowed him to create an absolutely unique sound universe.
"Planetary Society" is the combination of these two worlds. A shared EP made up of 4 original and timeless tracks that set out to explore the limits of House and Techno. A project  that stands out above all for its versatility but in which the detail of its elaboration does not go unnoticed. Irresistible percussive rhythms, cosmic synth textures and multiple layers of warm pads come together to make "Planetary Society" a Sungate must.