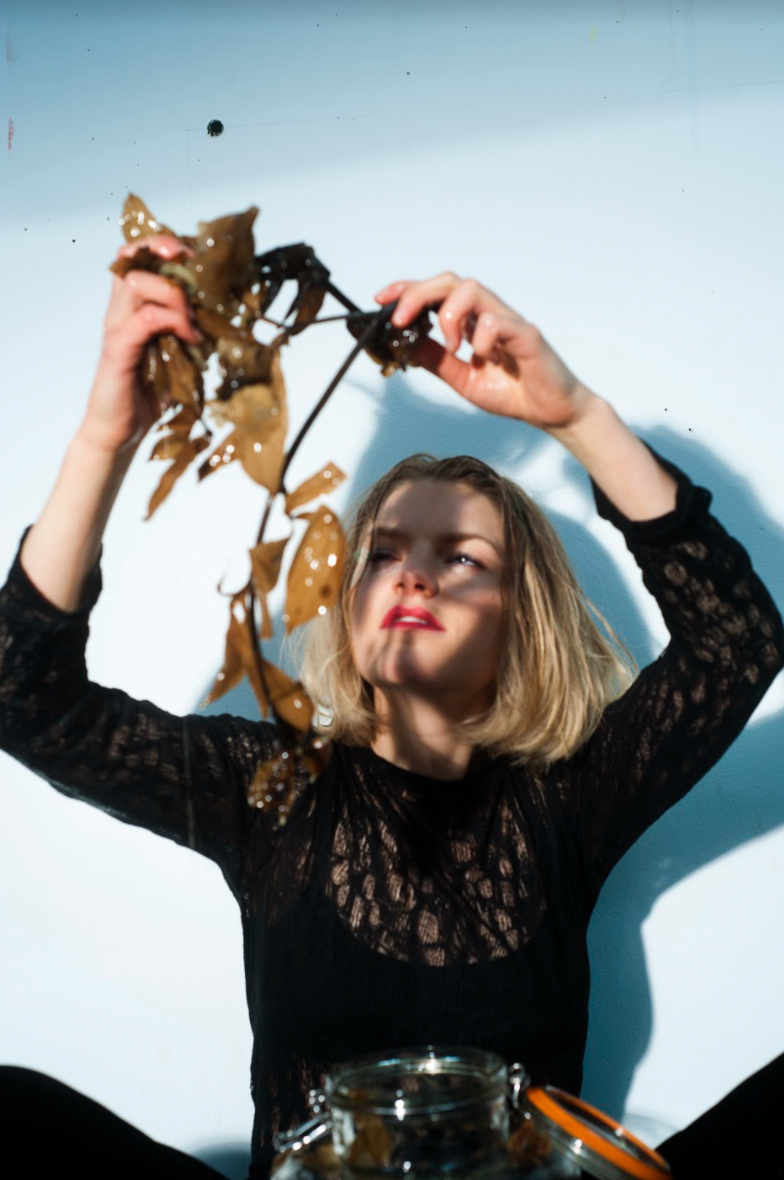 Hockeysmith releases Tieks remix of new song 'Down Love'
Today, Cornwall's Hockeysmith (Annabel Hockeysmith) releases a Tieks remix of her new single, 'Down Love' which was released Jan 11th to much love from the media.  British house producer Tieks is best known for his 2016 single 'Sunshine', featuring vocals from Dan Harkna.  His version gives the song an uplifting old school house classic feel, with Tieks' trademarks hands-in-the-air piano chords and a garage-y bass.
Down Love is the second track to be released from a series of sessions with Ed Banger producer Borussia, recorded in Paris during the first lockdown.
Staying true to Hockeysmith's signature "Cocteau Twins at a techno rave" ethereal, melodic and melancholic style, the original song nods to Annabel's love of Cornwall's drum and bass roots.  Borussia's grasp of Hockeysmith's experimental ethos adds his fun yet refined production, giving the song a late 90s trance electronica nod akin to William Orbit.  Aphex Twin has endorsed and supported Hockeysmith throughout the band's musical career to date. 
Tom Waits quote 'Can't you see I'm driving? Now's not the time…' about the idea of a song grasping and immersing you whilst driving, sums up how Down Love came about.  Annie Hockeysmith remembers one morning whilst out walking, these melodies flooded into her mind, she dashed to her piano and started to record the song.  Linking up with her best friend Alice to write the lyrics, it became therapeutic to decipher the subconscious melodic ramblings. 
Down Love is inspired by themes from Maggie Nelsons book 'Bluets', personal relationship experiences, and car journeys on stormy days to the sea by Cape Cornwall.
Initially formed as the teenage project of sisters Annabel and Georgie, Hockeysmith is now a largely solo project by Annabel Hockeysmith, who resides in her static Winnebago in Cornwall, where she splits her time between Paris and Cornwall.  Immersed within the underground post-rave scene of the west country, Hockeysmith have released various singles and EPs including 'Tears At My Age' and the recent 'Hyper Kobra'.