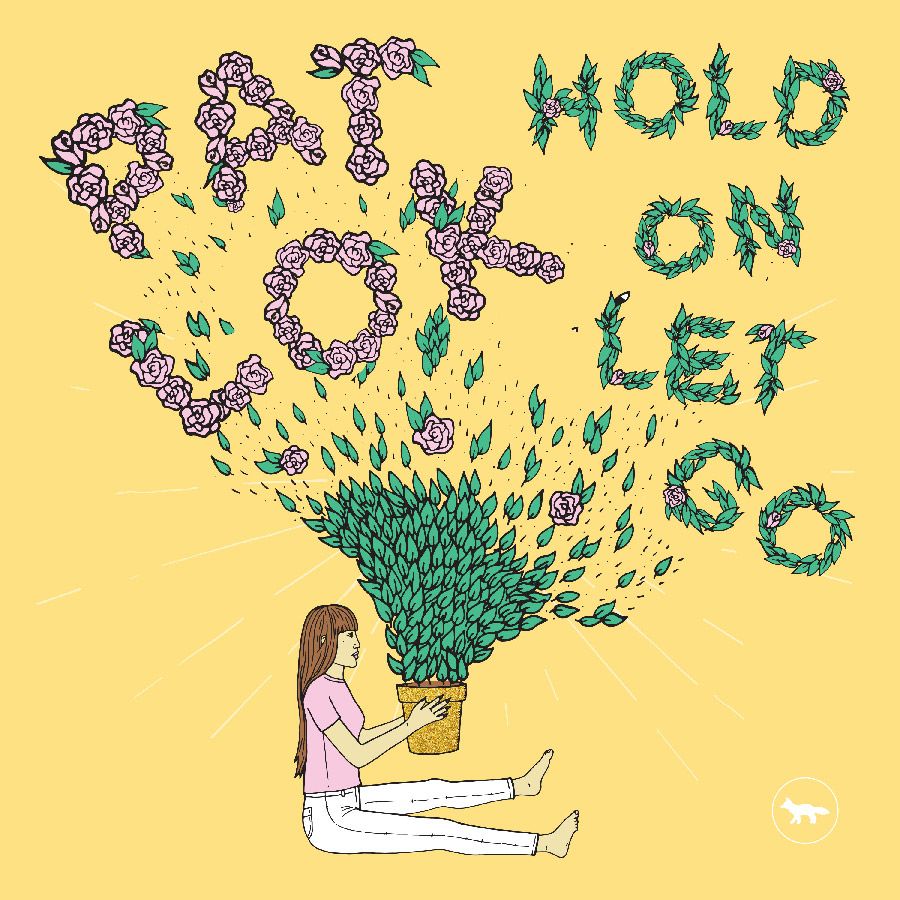 Pat Lok - Hold on Let Go
Vancouver's Pat Lok has become a staple in the playlists of tastemakers worldwide – as the sole Canadian artist on legendary French label Kitsune and the first act signed to Pete Tong's new PTSongs. Combining feel-good vibes with a love of R&B, soul and house music, his catalog of club hits and DJ faves has racked up millions of plays and consistently topped Hype Machine, with releases including "My Own Throne", «You Street", and "All In My Head."
His high-energy performances have ignited parties around the world – recently completing DJ tours of Asia, Europe and Mexico, and drawing major crowds at festivals including Electric Zoo, SnowGlobe, and Splash House. Displaying versatility beyond the dancefloor, he also landed a coveted spot touring live with UK future-soul darlings HONNE last fall.
Soulful dance music is the essence of Pat Lok's versatile sound: one that has secured him repeated spins on BBC and Beats 1, accolades everywhere from The Fader and Okayplayer to Majestic Casual, and of course multiple HypeM chart-toppers. 2017 has seen the producer sprinkled his "colour-landen, flouro-soaked electronics" (Clash) with 5 exclusive new singles. Each one illustrating a different genre, it shows the producer's ability to turn any influence and real banger.
Starting with Disco vintage to R&B with a touch of House music, Pat Lok gathers today all his releases and many more, for his debut album: 'Hold On Let Go'. His newest, 'Mar Vista', continues that trend as a funky, fluttery house cut that delivers subtly warm sentiments. It is the final single from Lok's forthcoming debut LP, 'Hold On Let Go'. The Canadian's releases and DJ sets alike have shown a knack for sonic diversity, so expect no different throughout his album as he explores the spectrum of electronic music through house and RnB.
Listeners are invited to rediscover his previous collaboration with DiRTY RADiO or Claire Mortifee, but also exclusive new tracks featuring Kye Sones or Oktavian, still signed with Pat Lok's meticulous production. As a true soundtrack for summer, 'Hold On Let Go' features 13 original tracks, and is to be released June 23rd on Kitsuné.
HOLD ON LET GO explained by Pat Lok:
"The title of the album has multiple meanings. Growing up, I often struggled with an inability to let things go, whether because of pride, insecurity, fear of loss. That isn't to say that things aren't worth fighting for, standing up for – but knowing what and when is the difficult choice.
Musically speaking, it refers to my growth as an artist and a producer over the years. When Kitsuné first approached me last year about writing a full-length, I was shocked – besides being incredibly honoured, the scary fact is that I used to take months, even up to a year to finish a song. I've slowly learned that often my best process is to finish music quickly, or just walk away.
I wrote and recorded about half of this album while on tour; «U Don't Know» was an idea I began in Paris and recorded in London, I started «Oh No (Oh No)» in Los Angeles and recorded it in New York. Writing while away from my home studio, in unfamiliar, uncomfortable settings was a new challenge – one that I'm glad to have experienced. The transient nature of touring over the last year definitely affected how I wrote this record.
Leaving adjectives to the reviewers, there's a range of styles and sounds that mark this unpredictable (but exciting) period in my life.
That said, I would never have been able to write a whole album of just house or disco… maybe it's the lifelong DJ in me, but my hope is that there's something for everyone. My only goal was to write music that would move me."
www.soundcloud.com/patlok
www.facebook.com/PatLokMusic
www.instagram.com/patlokmusic