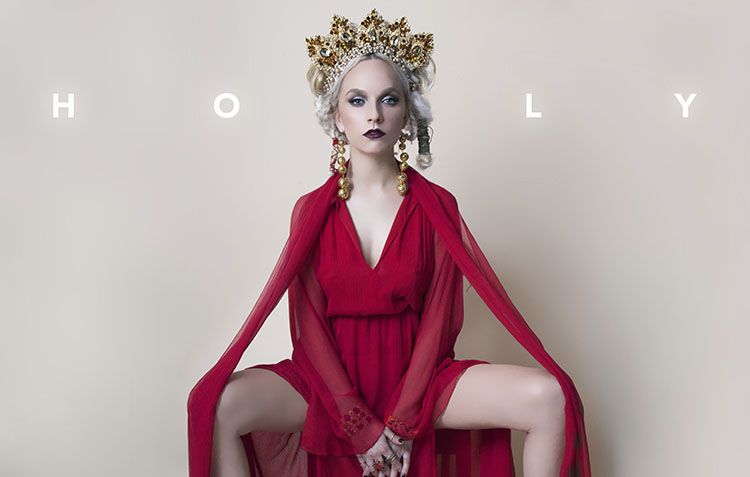 Zolita - Holy
Today, visonary conceptualist and true-to-her-heart artist, Zolita, releases her self-directed music video for powerful single, "Holy." The video for "Holy" serves as a short film centered on a patriarchal dystopian schoolhouse and the girl who risks it all to start a revolutionary anti-cult that Zolita refers to as "The Cult Of Girls." "Holy" is a launching pad for Zolita's aesthetic world and goals for a political and social movement. Visually stunning, the official music video was created entirely by Zolita from it's conception.
Of the single, Zolita explains, "Holy was written from a place of unrequited love which to me has always felt like a form of religion. The concept of sacrificing yourself for who you love and apotheosizing that person is an idea I really resonate with."
Of the music video, Zolita describes, "The music video is about a girl in a dystopian patriarchal schoolhouse who goes on to lead a rebellion alongside the girl she loves. Given the recent political climate, I feel incredibly lucky to have made a video that covers the idea of escaping oppression let alone embracing same-sex relationships. The severity of the video's conclusion was the most challenging to shoot for everyone involved. But I knew it was thematically crucial because ultimately this is a story of a girl who sacrifices everything for what she believes in. In the end, not only is she immortalized, but so are her ideas. She teaches the other girls something that transcends herself and ultimately plants the seeds for further overthrow of an unjust system – and the birth of a cult of girls."
Zolita is a twenty-one-year-old alt/pop singer, songwriter and filmmaker based in New York City whose lyrics and visuals explore the themes of sexuality, spirituality, and feminism. Growing up in a school environment that heavily prescribed to societal gender and sexuality norms, Zolita felt displaced and was inspired to create art showcasing outcasts in empowered positions.
Zolita's debut EP Immaculate Conception, produced by ØMN (Drake, Beyonce) was self-released in 2015 and has drawn comparisons to artists' that strongly influence Zolita's vision, The Weeknd and BANKS. The self-directed music video for viral single, "Explosion" organically garnered over 6 million views on YouTube and has resonated with young people around the world.