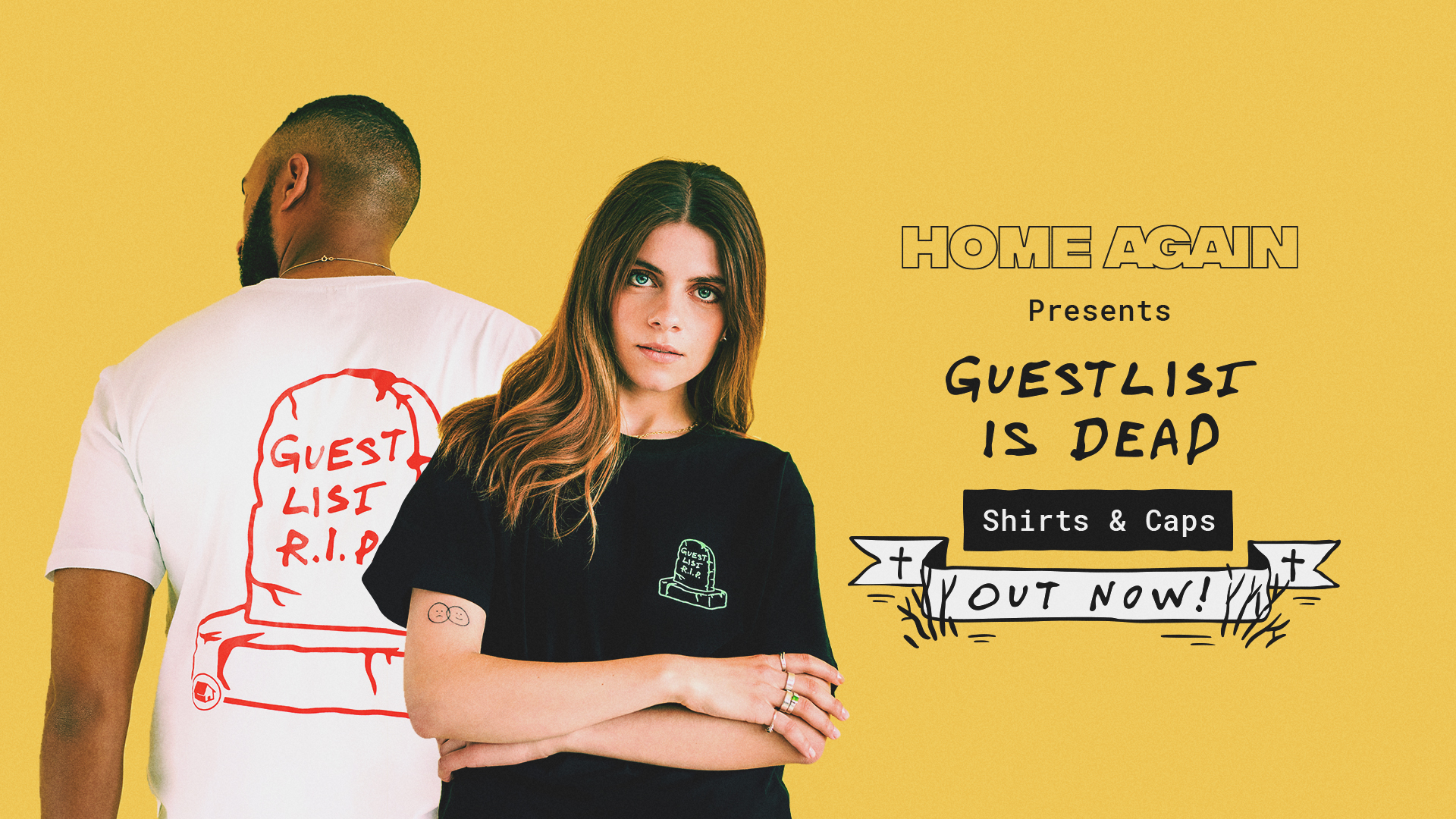 Home Again releases GUESTLIST IS DEAD capsule collection
Big news! We are excited to share with you our new capsule collection drop "Guestlist is dead". This drop aims at the guestlist culture by metaphorically burying it forever.
The collection is now available on our Bandcamp page and is limited to 300 shirts and 100 caps only. The garments have all been crafted in Portugal from organic cotton and the caps have been locally stitched in Berlin Kreuzberg.
Ten percent of the profit will go to the federal foundation LiveKultur which secures spaces for music clubs and festivals in order to preserve live culture as a component of the German cultural landscape in the future.
Guestlist is dead.
It died in 2020.
Get yours now! Bury the past and put on the present:
Photo by Tobias Wirth
Design by Kendrick Lamura