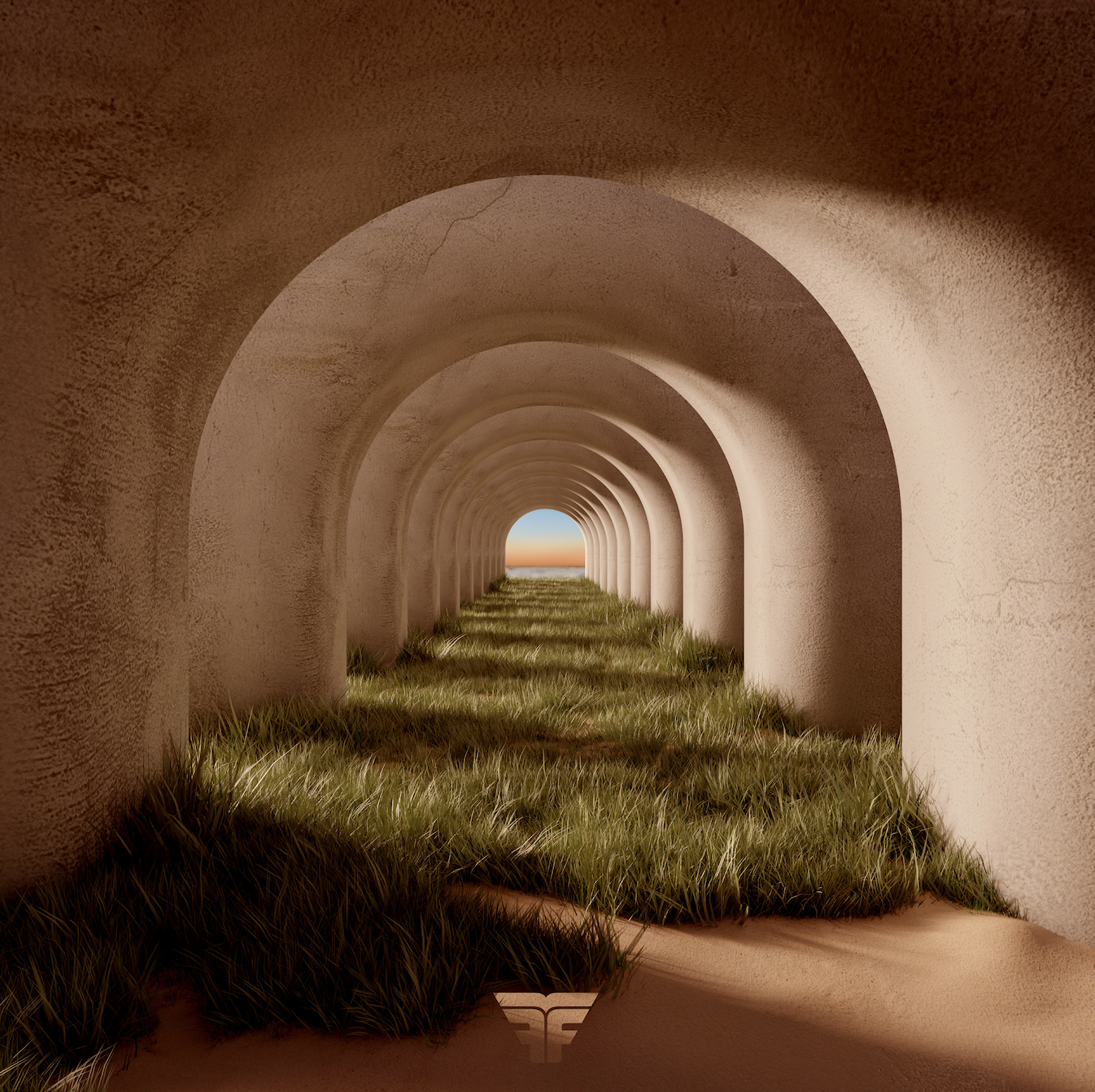 Honey Dijon, Mousse T, Myd – Flight Facilities Stack Up Their Remixers
Australian producer duo and live act Flight Facilities return with a loaded remix package of their two most recent releases, 'The Ghost' and 'Lights Up ft. Channel Tres'. The remix package sees five unique voices from the global electronic music scene put their own spins on the originals.
An industry driving force since 2010, Flight Facilities has thrilled their fans by ramping up new releases this year. Their first single of the year 'Lights Up,' featured West Coast selector Channel Tres, and sits at over two million cumulative streams and climbing. The 'Lights Up' remix package sees the track get a makeover from three international tastemakers. 
In Flight Facilities words — "Honey Dijon is one of the most unique house sounds you can get. You can hear her production without even seeing the name. Annie Mac and Pete Tong had to fight each other for the first spin of this happening tonight on BBC-R1.
Mousse T., where can we start with him… He's been a staple for every DJ for over 20 years and when we asked him for a remix he not only smashed one remix but gave us TWO of the coolest mixes we've heard. 
We're bloody ecstatic to be releasing remixes from some of our favourite artists in the world. Their remixes join the European summer groove that is French House protégé Myd's remix of Lights Up. These all came from a time when we were locked down and dreaming about our songs being played in the clubs."
First up, queen of the underground and renowned performer Honey Dijon lets Channel Tres' vocals shine as she serves up her minimal, piano-forward heater. Secondly, Mousse T, the German house pioneer, Glitterbox regular and mastermind behind tracks like 'Horny 98' and 'Sex Bomb' offers up two dance-floor ready grooves. And last but not least, Paris-based Ed Banger Records producer Myd drenches it in his recognizable French-touch style. 
Mousse T notes — "When I got the remix request it was a no brainer. Loving Flight Facilities and Channel Tres for ages plus the original is so good already. I knew instantly I had to do something funky. My main Mix is a beautiful piece of boogie consisting of a monster bassline and some 80s funk keys. While I was at it I also came up with a solid club mix which is a bit more stripped down and sped up… of course with a dope bassline too."
Myd remarks — "I love the original song so much that I didn't want to transform the song too much, I'm the weird and funny neighbour who joins the party because he heard music upstairs ! Thanks for letting me in, guys!"
'The Ghost' is another reminder of Flight Facilities' ability to effortlessly pull inspiration from a wide range of musical genres while still making it recognizable as their own. The darker, heavily synthesized record lends itself to grittier reworks, released July 9, allowing Gerd Janson, Running Back label boss and one of Germany's best and most versatile producers; and ABSOLUTE., a formidable name from the queer club scene that stepped out of the London underground in the past few years, to add their signature touches. 
Gerd Janson's seven minute rendition of 'The Ghost' sees him jack up the tempo as he transforms the track into a club-ready groove that demonstrates his widely-known mixing expertise, while ABSOLUTE. makes 'The Ghost' his own as he incorporates breaks with prominent 303 bass lines, transporting us back to the early days of the UK rave scene.
Gerd Janson adds — "It would have been a sacrilege not to remix "The Ghost". Flight Facilities' original has an almost irresistible vocoder vocal hook that seemed perfect for a dance floor rod. It just needed some kick-snare and a choir…et voila!"
ABSOLUTE. comments — "It was such a pleasure to work on this remix as I've loved Flight Facilities and Future Classic forever. I wanted it to feel like an epic journey and for it to end in a completely different place to where it starts. I wrote this just after working on String Theory, towards the end of 2019 so I was experimenting a lot with orchestral sounds. I knew I wanted it to start with big dramatic strings and breaks then evolve into driving techno, while showcasing the best parts of the amazing original."
Three forthcoming sold out performances alongside RÜFÜS DU SOL at Los Angeles' Banc of California this November plus a slew of US tour dates with the trio keep fans guessing whether they'll be graced with more new Flight Facilities hits in 2021. Luckily, the abundant remix package acts as a welcomed indicator of the caliber and tone of music they may be able to expect as Flight Facilities return to the international stage. 
'The Ghost' remixes are available on the usual spots here, 'Lights Up ft. Channel Tres' remixes available here
RÜFÜS DU SOL with Flight Facilities 2021 North American Fall Tour Dates:
Thu Nov 04 – Phoenix, AZ – Arizona Federal Theatre
Sat Nov 06 – Las Vegas, NV – Downtown Las Vegas Events Center
Thu Nov 18 – Houston, TX – 401 Franklin Street 
Sat Nov 20 – Irving, TX – The Pavilion at Toyota Music Factory
General On Sale Begins July 16 at 10am Local Time in Each Market