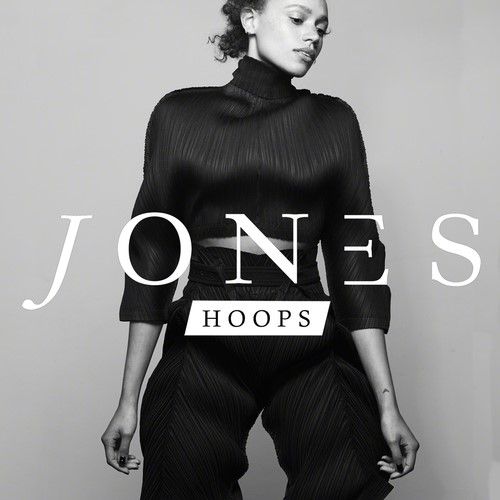 Jones - Hoops
Fresh off the back of her star-making debut turn on Later…With Jools Holland, 25-year-old Londoner JONES has unveiled new single 'Hoops' which will impact on 14th December 2015 on 37 Adventures. 'Hoops' is taken from JONES' debut album 'New Skin', due for release Spring 2016.

'Hoops' has been co-produced by rising talents XO and Josh Record – it's a gutsy, introspective, innovative track about heartbreak and is real in a way few other songs even try to be. Remixes of 'Hoops' coming from Wet, Raffertie and salute.

JONES' recent transformative performance on Later…With Jools Holland rounds off an exceptional 2015 for the young chanteuse whose debut EP continues to reach dizzying heights and new fans, including Sam Smith who said it was "f*cking beautiful". JONES brings a fresh tongue to a classic style, blending polished electronic sounds with raw, organic elements, echoing her modern musical loves.

Raised in east London by her soul-loving mum on Stevie and Luther, at an early age JONES began to turn her most private diary entries into songs. Since then JONES has been gradually letting others into the world she's created; namely, XL's resident producer Rodaidh McDonald and multi-faceted Ninja Tune artist Raffertie (on Indulge), and alt-pop mastermind (and brother of Jai) A. K. Paul (on You).

Having Sold-Out her debut London show in days, JONES has announced an additional London show, ICA 3rdFebruary 2016.