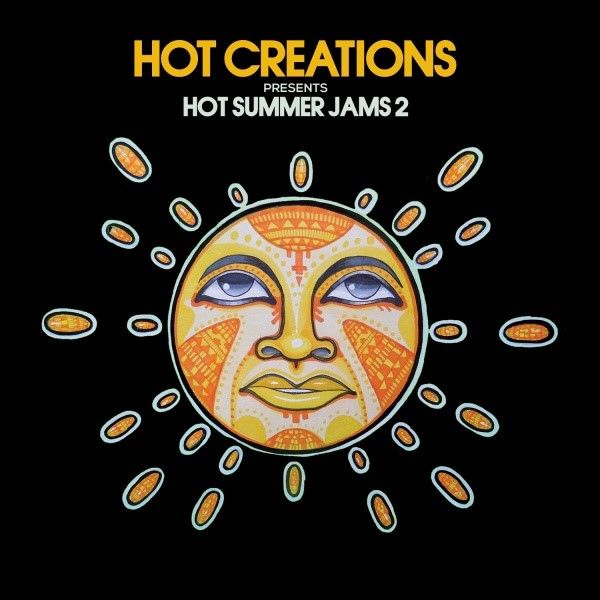 Hot Creations - Hot Summer Jams 2
One year on since the first installment, the mighty Hot Creations turn up the heat as they get set to unleash 'Hot Summer Jams 2', featuring eight exclusive tracks from familiar faces and blossoming new talents.

The first half of the v/a welcomes back some favourite artists with the first track coming from label head and main man himself Jamie Jones, hot off the heels of some far reaching releases as Hot Natured and solo anthems. He delivers the storming future anthem, 'Danger Mouse'. Next up Suara boss Coyu delivers 'The Cat' featuring the stunning vocals of Cari Golden. On an old school tip, New Yorker MANIK hits us with 'Freak Your House feat. MC Kew G' followed by a dance ready track from Alexis Raphael, who had his first track signed to Hot Waves back in 2011.
Dynamic duo Leftwing & Kody make their first appearance on the label as they team up with Cera Alba to deliver the heavy duty 'I Got One Away'. Newcomers David Glass & CDC, Sean Branton and Neil Parkes also make their debuts on the label with serious impact. Bubbling with groove and energy, each of the tracks hold superior dance floor magic, road tested worldwide by the Hot Creations crew this summer, they are essential ammunition.
Co-founded by Jamie Jones and Lee Foss, Hot Creations has been going from strength to strength since it's creation in 2010, releasing a comprehensive catalogue of music from well known artists and breaking new talents who have gone on to be some of the biggest names in the industry today.
2015 has seen a wealth of new productions from Jamie Jones including a collaboration with Kate Simko and the London Electronic Orchestra on his new label Emerald City, followed by another huge hit from his band Hot Natured plus the release of 'Siberian Express', recently named Essential New Tune.
Disc 1
Jamie Jones – Danger Mouse
Coyu – The Cat feat. Cari Golden
MANIK – Freak Your House feat. MC Kew G
Alexis Raphael – The Helter Skelter
Leftwing, Kody & Cera Alba – I Got One Away
David Glass & CDC – Jammin'
Sean Branton – Right Back
Neil Parkes – Fat Eric