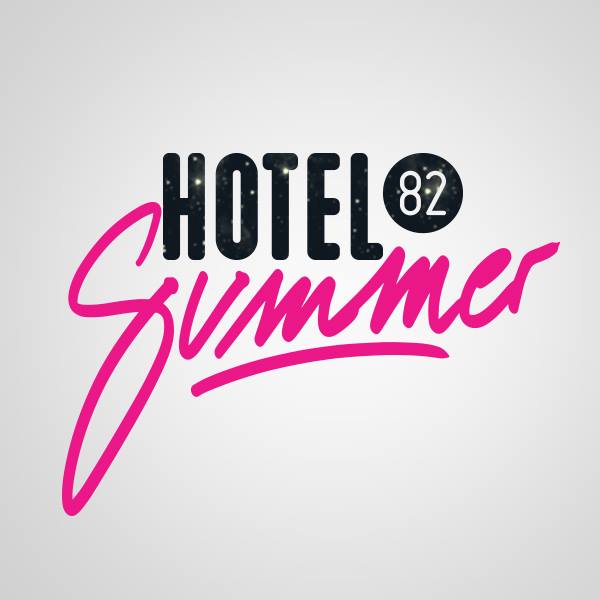 Hotel 82 Summer Festival reveals its line-up
After many months of work putting together a long list of artists and a high quality electronic music offer that suits everyone's taste, the promoter Hotel 82 presents us with Hotel 82 Summer Festival; a summer festival that will take place this coming August 16th during more than 22 hours. An event in which you can enjoy from the most dancefloor Techno to the current EDM highly demanded by the public.
From the beginning of their activity, the promoter Hotel 82 has been offering a series of festivals and parties where the music quality, entertainment and everlasting dance sessions thrills even the most demanding clubbers. With the conclusion of this first edition, the promoter is recognized in eastern Spain as being well established and potent. They are a firm candidate to be considered on a national level in the near future … as they say, and so on and so forth!

Trying to cover an interesting music offer for all ages, the festival will have two distinct spaces; one for the more dancefloor Techno and the other for the EDM so popular among newcomers of electronic music. As ambassadors of international Techno, the festival features a line-up to die for as top of the bill. We will enjoy the dynamic and energetic performance of Swedish Adam Beyer, dance rhythms with powerful basslines to which Carlo Lio has us accustomed to. Moreover, the festival will have British Jon Rundell as the third international Techno artist; producer and dj that was discovered and endorsed by Carl Cox himself through his label Intec and his Revolution parties at Space Ibiza. Last but not least important, for the national artist the festival features Marc Maya, an artist who comes from El Row14. An artist already considered of the house with sensational and memorable performances in previous Hotel 82 festivals and parties.
EDM is another music offer, unique and with its own space within the festival. Definitely a bet by the promoter to cover and reach more and new audiences, whose goal is to continue to succeed in their increasingly talked about and memorable parties. As exponents of this style are the international artists invited; Italian duo Djs From Mars, genuine heroes of mashup, something that has positioned itself in this scene by having remixed artists such as Sean Paul, Yves Larock or Sophie Ellis Bextor among many others. But that's not the only thing for these artists who offer in their performances a show using cardboard masks with lighting technology included. To continue completing the list of artists EDM, we find the duo Les Castizos, artists who demonstrate that anything goes when it comes to making people dance and have fun. Spontaneity, madness and debauchery, are words that perfectly define them. Closing the main program of this stage we find Dj Stile, an artist who can blend with an impeccable technique, so many different styles that are unlikely present simultaneously on the dance floor such as Rock, Hip Hop, Dubstep or Electro.

Another very important detail that Hotel 82 has taken into consideration for this summer festival's first edition is definitely the location. The chosen site is the summer terrace Macao Club just 15 minutes from Valencia city towards Madrid. There we find this magnificent facility with spacious terraces, natural vegetation, pools, restaurant and a pine forest where the campground is located for those who wish to experience the festival from the inside. Definitely a special place for a very special event.