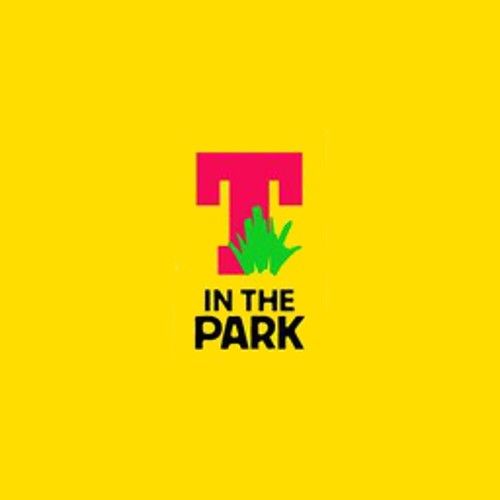 HOTLY TIPPED BREAKTHROUGH ARTISTS ANNOUNCED FOR T IN THE PARK
T in the Park 2014 is just around the corner, and with excitement rising ahead of what is shaping up to be an epic weekend over 11th – 13th July, festival organisers DF Concerts and founding partner Tennent's Lager have added yet more hotly tipped acts to the bill.
Local Glasgow favourites The Amazing Snakeheads headline the BBC Introducing Stage on the Saturday night, with Glasgow's Tijuana Bibles headlining on the Sunday night. Joining them in the tent over the weekend are Dundee's Copper Lungs, Eilidh Hadden from Perthshire, Inverness' Call to Mind and Glasgow's Medals.
Slaves count T in the Park headliners Arctic Monkeys as fans, and are sure to go down a storm at T in the Park. Brand new talent from across the UK performing over the weekend includes acoustic singer-songwriter Charlotte OC, Nothing But Thieves, One Bit, hip-hop sensation Cynikal and New Desert Blues.
Also featuring will be Silver Arm, Florrie, Lisbon, Hannah Trigwell, GO WOLF, Baby Queens, Beta Blocker And The Body Clock and Brownbear, who are set to support The Libertines at their hugely anticipated comeback shows at Hyde Park this July.
Playing the BBC Introducing Stage over Saturday 12th and Sunday 13th July are The Amazing Snakeheads, Slaves, Charlotte OC, Call to Mind, Copper Lungs, New Desert Blues, Medals, Cynikal, Silver Arm, Florrie, One Bit, Lisbon, Hannah Trigwell, Eilidh Hadden, GO WOLF, Nothing But Thieves, Beta Blocker And The Body Clock, Baby Queens, Brownbear and Tijuana Bibles.
T in the Park 2014 tickets are on sale now, and available from www.tinthepark.com or www.ticketmaster.co.uk or 08444 999 990.

T IN THE PARK TICKETS
Ticket type Price (all subject to booking fee)
Friday day ticket £82.50 (full day of performances)
Saturday day ticket SOLD OUT
Sunday day ticket £82.50
Weekend (no camping) £184
Weekend and Camping £194
Thursday Weekend and Camping £205 An additional £11 to the Weekend and Camping price
VIP tickets
VIP Friday day ticket £142.50
VIP Saturday day ticket £142.50
VIP Sunday day ticket Sun £142.50
VIP Weekend (no camping) £315.00
VIP Thursday & Weekend Camping £335.00 (access to general campsite)
VIP Weekend Camping £325.00 (access to general campsite)
Boutique camping options in The Residence will also be available for those looking for luxury living at T in the Park – check out www.theresidenceexperience.co.uk
For regular T in the Park news, check out www.tinthepark.com, www.facebook.com/tinthepark and follow on Twitter @Tinthepark