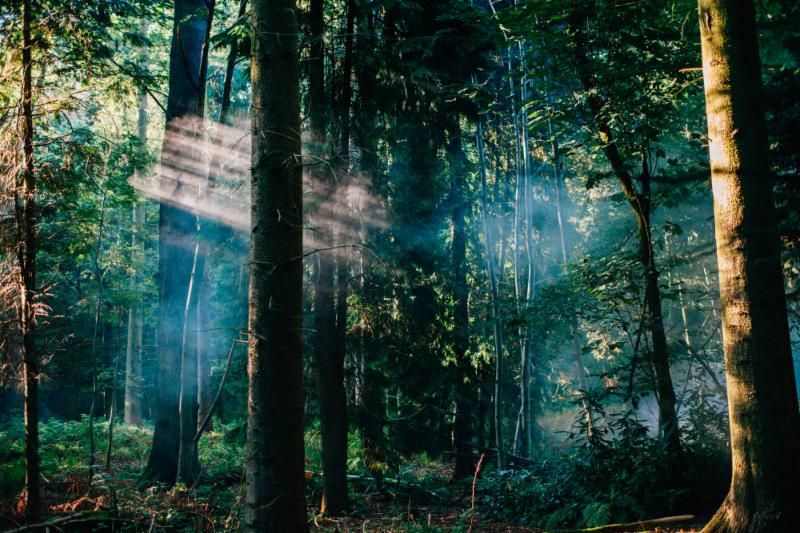 HOUGHTON Festival announces more acts…
Curated by the illustrious Craig Richards and produced by the critically acclaimed Gottwood Festival team, Houghton is set to be the UK's only summer festival that fuses art, music and sculpture, whilst its licence uniquely allows musical programming of both sunset and sunrise.
Joining the likes of Ricardo Villalobos, Nicolas Jaar, Floating Points, Seth Troxler, Nightmares on Wax and Andrew Weatherall, Houghton now announces the second wave of artists. All are experts in their respective fields, and a reflection of Craig's expansive musical taste.
Live music comes to the fore with a wealth of new additions. Hercules & Love Affair bring their much lauded and highly entertaining show to the live stage and there's an exclusive performance from Afrobeat pioneer Tony Allen, showcasing a special tribute to the renowned American jazz drummer Art Blakey.
Following the critically acclaimed Black Focus release on Brownswood, London's Yussef Kamaal, one Part Heny Wu one part Kamaal Williams, will deliver afro-jazz and junglist tones and Cobblestone Jazz, the unique trio comprising of Tyger Dhula, Mathew Jonson and Danuel Tate, who create pared-down sounds that retain the qualities of improvisational jazz within the parameters of a minimal, dance-floor aesthetic will also play live.
Houghton also drives deeper into the dancefloor. Romanian heavyweights Raresh and Rhadoo will deliver the finest of minimal house and techno alongside Margaret Dygas, Deadbeat, and Alex & Digby. Cassy, Magda, Ben UFO, Gerd Janson, Optimo, Voigtmann and Joy Orbison, with a live performance from Heartthrob complete a faultless line-up of house and techno that's really second to none.
All musical bases are covered. Disco sets will be in abundance from the likes of Derrick Carter, Horse Meat Disco, Colleen 'Cosmo' Murphy, ambient murmurs will sound-track the early hours from Mixmaster Morris and forward thinking bass, jungle and eclectic soundtracks come from Radioactive Man, Calibre and dBridge.
All artists have been personally invited by Craig to play, with an emphasis on the extra special. Spontaneous back to back sets will be encouraged, longer DJ sets will be the norm, whilst bespoke world class sound systems and production will be paired to stages and artists under a licence that allows them to be run as designed.
The festival is centred around a beautiful lake, set amongst thick deciduous woodland and plays home to a number of unique venues including an abandoned warehouse, subterranean bowl and a world renowned art and sculpture park. Set within the grounds of Houghton Hall, in a never before used area of the estate, it's only a 90 minute train ride from central London. The site provides a naturally artistic setting with a range of venues.
A graduate of Central St Martins and the Royal college of Art, Craig is looking forward to further curating an arts' program to accompany the estate's already impressive work from visionaries including James Turrell, Zhan Wang and Andrew Long. Further information about the art at the festival will be announced soon.
Houghton will quite simply be an outlet for Craig, Gottwood and their closest peers to express their creativity in a location like no other.
JUST ANNOUNCED:
Hercules & Love Affair (Live) / Tony Allen (Art Blakey Tribute) / Cobblestone Jazz (Live) / Raresh / Rhadoo

Adam Shelton / Alex & Digby / Begin / Calibre / Cassy / Colleen 'Cosmo' Murphy / Dave Harvey / dBridge / Deadbeat / Derrick Carter Dr Horn / Gerd Janson / Hamid / Heartthrob (Live) / Horse Meat Disco / Jenny Jen / Jonny Rock / Joy Orbison / Magda / Margaret Dygas / Mixmaster Morris / Optimo / Radioactive Man (Live) / Rob Mello / Tristan Da Cunha / Yussef Kamaal (Live)
PLAYING ALONGSIDE:
Ricardo Villalobos / Nicolas Jaar (DJ) / VILOD (Live) / Floating Points (DJ) Seth Troxler
–
Adrian Sherwood / Andrew Weatherall / Ben UFO / Binh / Convextion / Craig Richards / Felix Dickinson / Howie B & Borgar Magnason (Live) / Ivan Smagghe / Midland / Mr Scruff / Nicolas Lutz / Nightmares On Wax Roman Flügel / Saoirse / Sonja Moonear / Trojan Soundsystem / Vladimir Ivkovic
ART & SCULPTURE FROM:
James Turrell | Richard Long | Zhan Wang | Jeppe Hein | Rachel Whiteread | Stephen Cox | Anya Gallacio