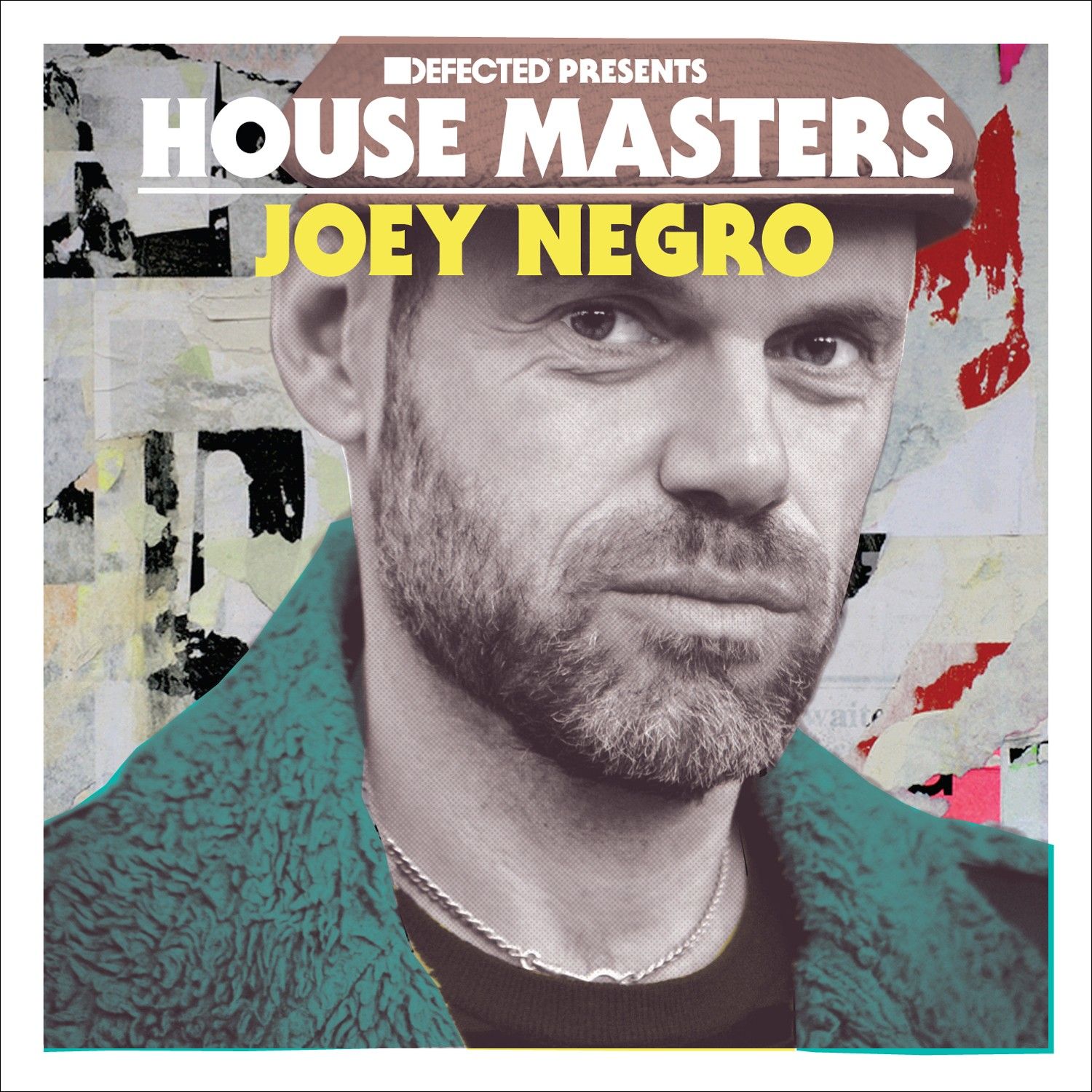 House Masters Joey Negro
Defected's House Masters series compiles the finest productions, remixes, rarities and collectables from an artist's career, with this latest edition celebrating the varied and illustrious career of one of the forefathers of the UK dance scene, Joey Negro.
Joey Negro is the most well-known pseudonym of master British DJ, producer, remixer and label owner Dave Lee. Over the last three decades, Lee has recorded under a plethora of other monikers including Akabu, Doug Willis, The Sunburst Band, Jakatta, Raven Maize, Sessomatto and Z Factor, and since 1988 was one of the first British artists to incorporate disco samples into a house music style he is so recognisably identified with.
Lee's production barriers are non-existent and his imaginative approach limitless, from the huge commercial success of Jakatta's 'American Dream' – a UK No.3 and 'Must Be The Music' – to the avid underground following through his Akabu guise on labels such as NRK and his thriving label, Z Records.
From the live disco and boogie of The Sunburst Band to the unique funk-fuelled grooves of Joey Negro, House Masters Joey Negro is a personally compiled curation of his greatest records from a catalogue that spans every corner of house music.
As well as genre-defining original productions under the guises of EXTORTION, Doug Willis, Raven Maize and of course Joey Negro, also included are a handful of seminal remixes, from Erro and Masters At Work to Patrice Rushden and blaze, all unmixed and DJ friendly.
12 additional tracks feature on the digital product including an exclusive Joey Negro re-edit of Erro's 'Don't Change' as well as further remixes of Dave Lee originals from Henrik Schwarz, Ame and Dennis Ferrer.
"It was a case of balancing the various sides of what I've done over the years" says Lee of the selection process. "You want to include the personal favourites and some tracks that were popular purely on the underground, alongside others that were more successful on a commercial level.
"As a producer one of the skills you must have is remaining objective, even when you've heard the piece of music you're working on several 1000 times. The same goes for the selection here. The House Masters series is literally a who's who of house music, so obviously it's great to be part of it."
Defected presents House Masters Masters At Work is out 11 January (2CD and digital) on Defected Records