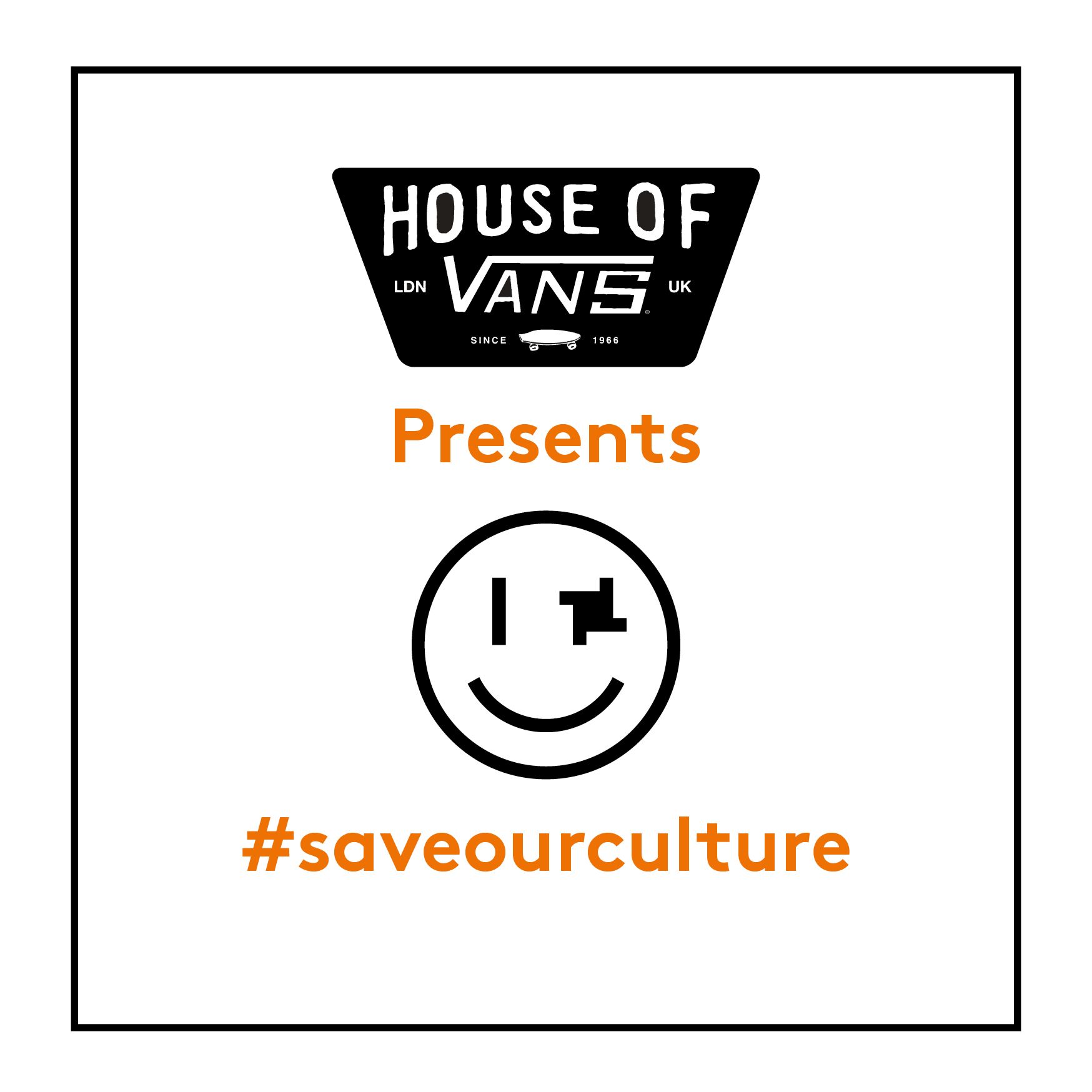 House of Vans Present #saveourculture 21st – 23rd October
House Of Vans Hosts An Exhibition Of The Work Of fabric's In House Photographers And Launch Party In Aid of #saveourculture
In light of the recent fabric closure, a move which could change London's cultural landscape forever, House of Vans presents a night of bass orientated music celebrating the FABRICLIVE ethos.
Heading up the bill is Playaz boss DJ Hype. A consistent fixture at fabric for over 15 years, he'll be backed up by IC3 then fellow d'n'b figureheads Ed Rush & Optical are set to perform a typically high octane head to head set.
The grime formed facet of FABRICLIVE's programming will be repped by Keepinitgrimy boss Logan Sama who will perform alongside rising MC Capo Lee. Rinse FM selector Sir Spyro will also be on hand with the dub plate heavy collection alongside new face Discarda and rounding off the lineup, The Blast DJs will be journeying from Bristol with their wide draw of bass music.
As is typical of a FABRICLIVE session expect there to be a host of surprise guests turning out on the night.
The gallery space will also host an exhibition of photography from within the club featuring the work of fabric's in house photographers through to Sunday night. In its time, the central London club has provided a training ground for some of the club scene's most talented photographers who've documented the youth culture and performances that have gone down in recent years.
From the core crew of regular photographers Sarah Ginn, Nick Ensing, Danny Seaton, Anna Mills, Emilie Pria and Evie Williams are all set to exhibit. The work will be available to purchase throughout the exhibition.
All door proceeds from the party and sales from the exhibition will go directly to fabric's #savecourculture fund.

House of Vans Presents #saveourculture takes place 21st -23rd October 2016 at House of Vans, London.
Launch Party: 21st October 9pm – 3am
Tickets: £10
Line up:
DJ Hype & IC3
Ed Rush & Optical
Logan Sama
Sir Spyro
Capo Lee & Discarda
The Blast DJs
More artists TBA and surprise guests on the night.
Exhibition: Saturday 10am – 8pm & Sunday 12 – 6pm
Tickets: Free Entr