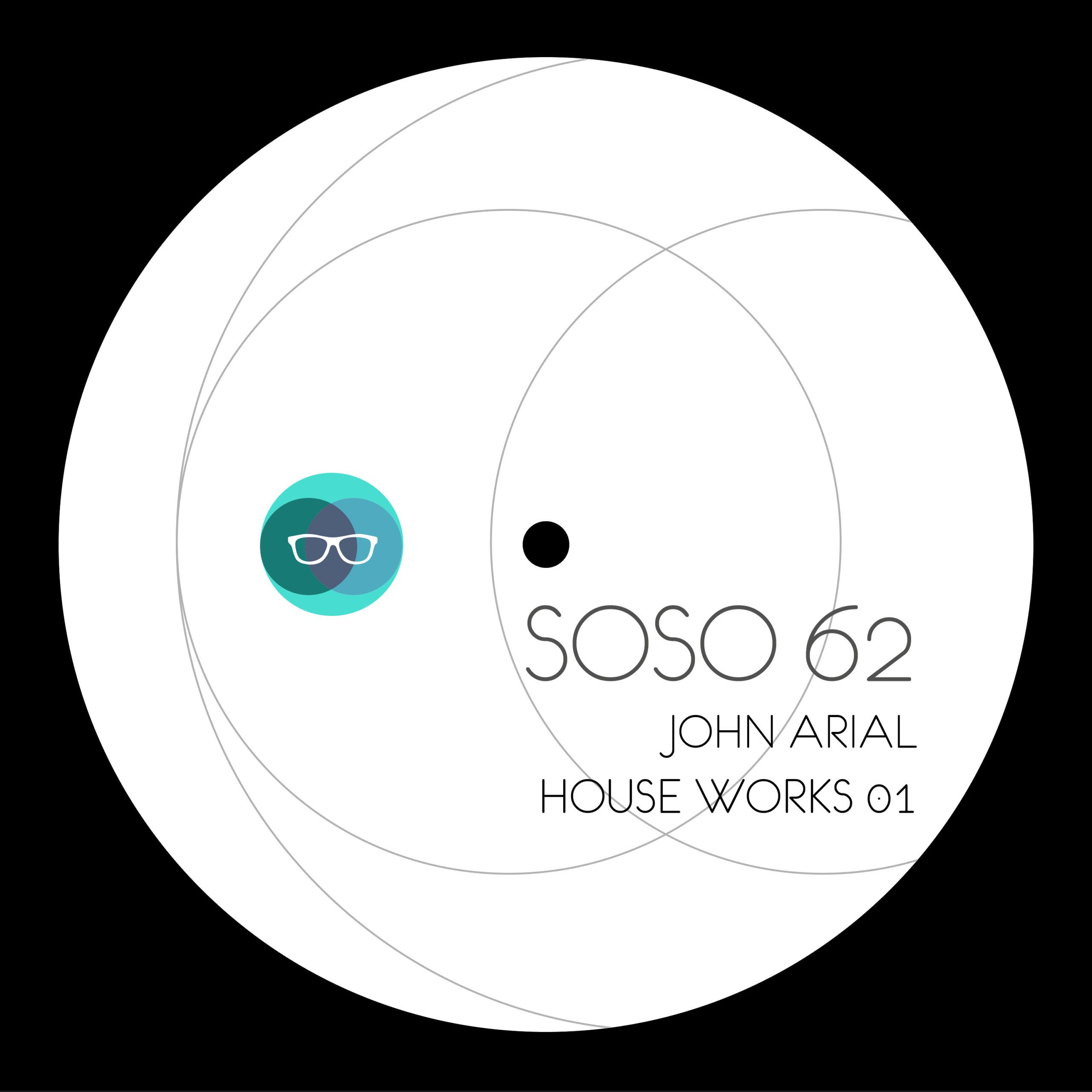 John Arial - House Works 01
Early support from Gabriel Ananda, Djuma Sound System, Wally Lopez, Gia Barone, Cid Inc, Alexander Maier, Geist, Alies For Everyone, Paride Saraceni, Schtu, Sasch BBC
With a glittering array of top notch labels releasing his music, including Elevate, Tronic, Moodmusic and Traumraum, The talemted Spaniars John Ariel is on top of his game. He is an eclectic selector and music producer, whose musical journey draws upon multiple styles and sounds in an artistic tireless effort to offer a melodic trip to his deeper, more complex and profound feelings.
The opening track 'Vivani' is a deep infectious sophisticated melodic voyage, moody and spacious, yet with plenty of power for the dance floor. The track meanders effortlessly and locks you under its mystical spell.
Picking up the pace a little with 'Barbarela', this melodious warm peak time smile inducer really will raise the roof. Big riffs, cool bass and a sultry groove that keeps an air of restraint, until the big break.
Chris Ojeda remixes Vivani, and delivers a dreamy sunshine drenched workout, with sunrise vibes and a luscious floatiness to proceedings.