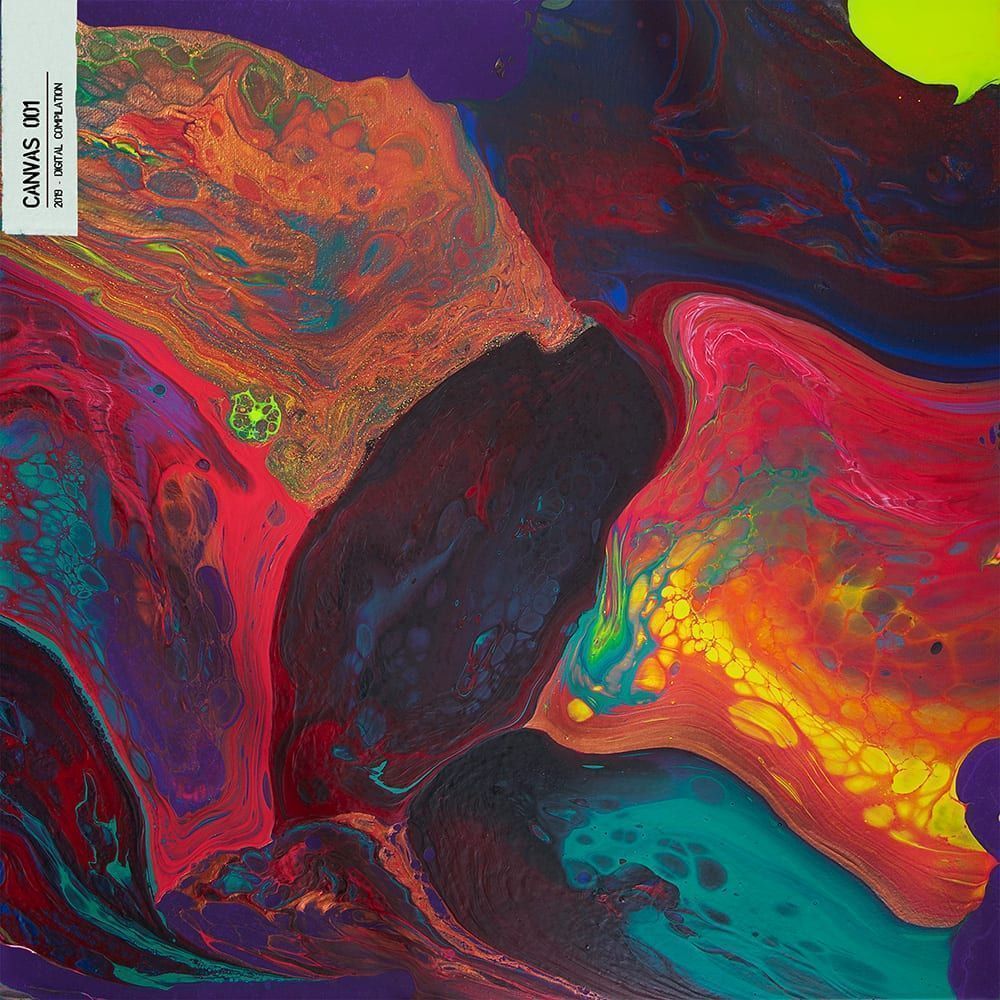 Houselabel artwrk releases first compilation: 'CANVAS by artwrk'
Houselabel artwrk releases first compilation: 'CANVAS by artwrk'
 'CANVAS 001, by artwrk' is filled with nine (tech) house releases from artists Keizer Jelle, Elliot Fitch, Pete Dash, Stefan K and many more.
Buy or stream here: https://artwrk.ffm.to/canvas001.opr
November 12, 2019 – If you were paying close attention, you might have noticed a pattern in house label artwrk's releases. Each track is released with its own uniquely, hand-painted cover art – designed by illustrator, artist & painter Qi Mono. They all seem to look different and unique at first glance, and they are. But if you look closer and put all of the covers together in the order in which they were released – starting at the bottom right all the way to the top left – a fully sized painting reveals itself. Like a puzzle, which is now finally completed.
All of the nine releases are bundled, mixed and released as a compilation called CANVAS 001 by artwrk. Now is your chance to get your hands on the first nine releases, which contain 11 tracks, by artists: Elliot Fitch, Pete Dash, Keizer Jelle, Stefan K, Ruddek, Melsen, Timothy Allen and SEMMANO for a fraction of the price.
CANVAS 001 by artwrk is available for purchase and streaming in all stores worldwide from November 12th
About artwrk
Every piece of music is a piece of art. Be it the way the arrangement is carefully conducted by the composer, the way the lyricist poetically wets her paper with black or blue ink or it might even be the way the melody or drums resonate with our souls on a deeper level.
It's like a painting, a fully drawn canvas. It has meaning.
And though that meaning might differ from observer to observer and from piece to piece, we treat all music like they're a piece of art. As we should.
Although we love all music with great passion, we have a special place in our gallery reserved for (tech) house music. That's what we love most, that's what we do best, that's where we excel.
artwrk brings together producers, composers, designers, painters and all that create. We throw in some passion, a lot of experience and add a dash of hand painted covers. All we need now is an audience to observe.
we are artwrk and we create
we fill our house with sound and paint
we bring together, unconstrained
those who make, compose or animate.
For more info on artwrk please visit
For more art by Qi Mono:
Instagram.com/qimonoart
Content:
CANVAS001 Full Mix embed Sound Cloud
CANVAS001 Full Mix YouTube:
 https://www.youtube.com/watch?v=cENP7fTSny8&t=1s