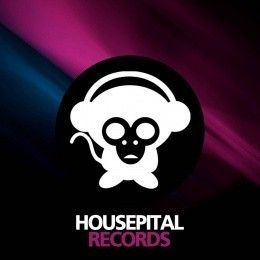 Housepital Presents: We Are Taking Over Sir Jack
Housepital is back once again with a splendid event at Sir Jack (Harderwijk). With a monthly event Housepital will host the best parties you can imagine at this underground venue in the center of Holland! This time Housepital returns with a brand new episode of the Takeover Sessions where we will do our upmost best to change Sir Jack in a true 90's Disco palace!
If you have missed what the Housepital events are all about we can tell you that our previous events at Sir Jack have been sold out! Because of this we advice you to grab your tickets in the pre-sale via Ticketscript or at Sir Jack! Tickets are only EURO 4,00 so grab them while they are hot and good to go. You can buy your presale tickets over here: EARLY BIRDS! But the fun doesn't stops here! This episode we will have a birthday bash by one of the rising stars of the Housepital Management team: Martin Dhamen! With the age of 26 he is on the top of the world and that feeling will be shared with you during this months Takeover Sessions! His diverse style between Tech-House and Electro makes all rooms go banana's across the world! With a small DJ Tour in the United States of America and hosting on Almost all the Takeover Sessions at Sir Jack he knows how to trigger the audience! If you have missed him on the 4th of January 2014 you can relive that moment and listen to his liveset on our Soundcloud page!
To hype up the place we will also invite the mighty and talented DJ Synchro to the building! With his experience as an DJ and Producer for so many years he knows what the 90's are all about! Good positive energy, great vibes and making the audience smile providing them with the best night they can have! DJ Synchro will make sure you will relive those 90's memories and start dancing all night long!
Last but not least the two headed Housepital secret weapon Baramuda & Deex are added to the line up to finish this splendid night! By hosting the weekly radio show you must have heard of these two bad boys before! They will hype up the place, tearing up the energy and make you scream for more! If you are up for a night filled with that hands in the air feeling this will be your night filled with the best music and DJ's of the present moment!